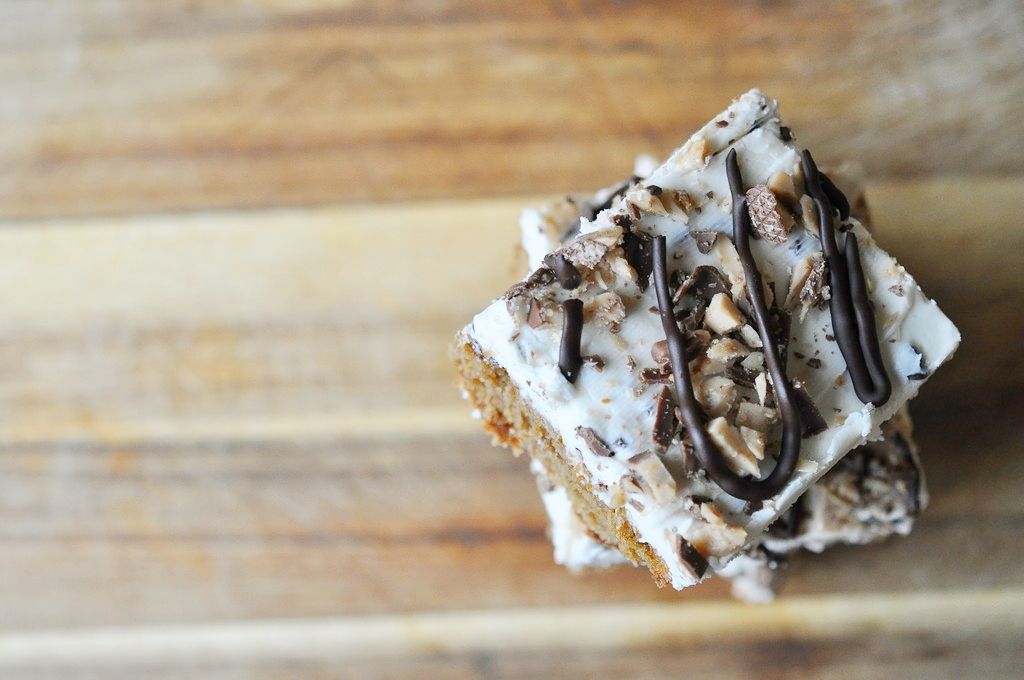 One thing is true across all baking: ingredients matter. If you use imitation vanilla, you can tell.  If you use fresh ground almond flour, it really makes a positive difference.  If you use
T-Sugars
Cassonade sugar, it makes your cake taste more rich.  It is nothing like the run-of-the-mill brown sugar you buy off the shelf at the grocery store.  This stuff practically 
glitters!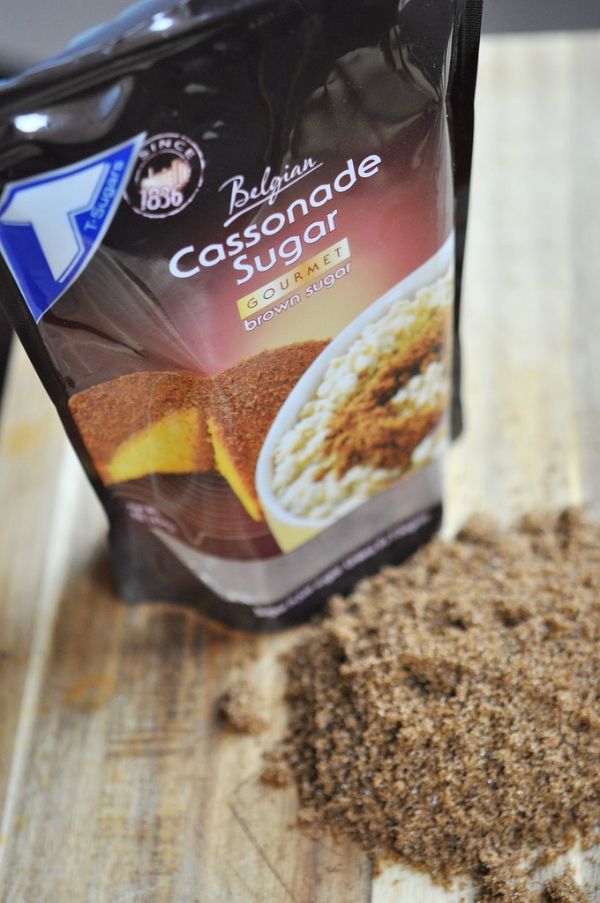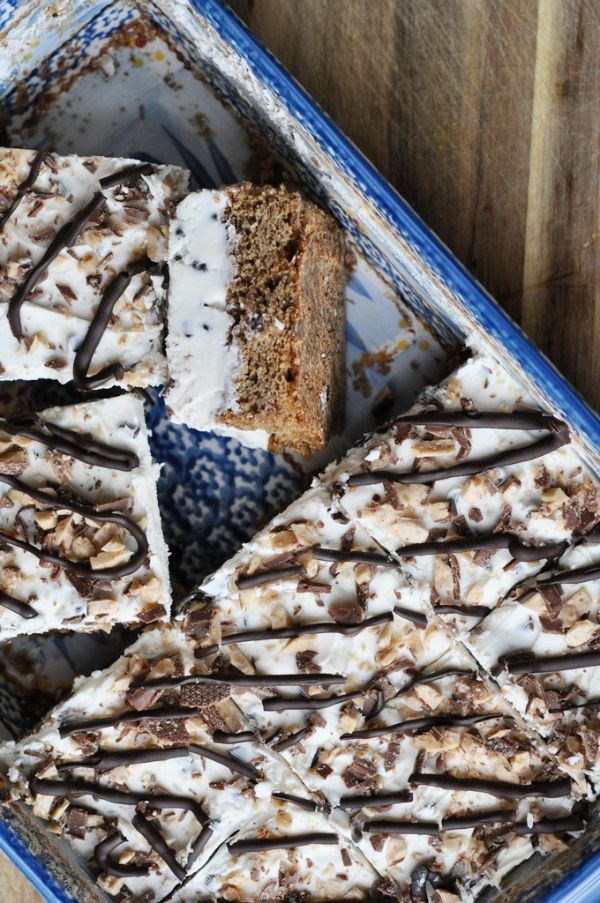 This cake is rich and sweet and super easy to make. I made a cream cheese frosting to go on top and added chopped Heath bars and chocolate chips to add some crunch and texture. This cake is perfection! What really makes this cake take on a new flavor is the Cassonade sugar, so run over to
the store closest to you
that carried T-Sugars.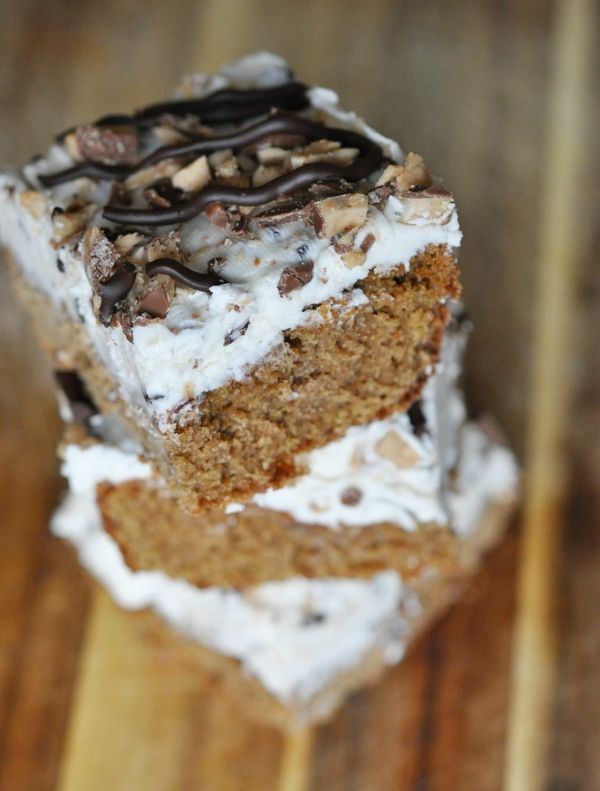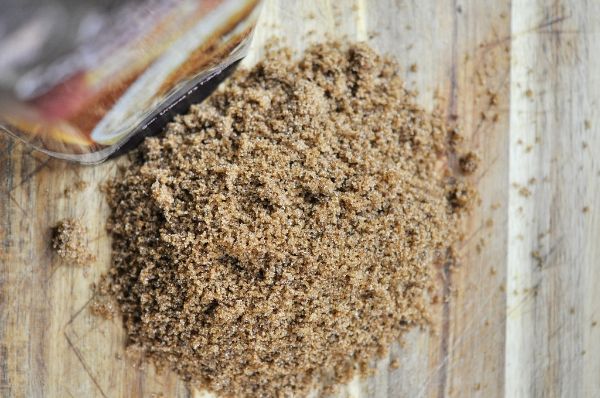 (I mean, freakin LOOK at that.)
Disclaimer: T-Sugars and I worked together on this recipe. As always, I used this product because it's amazing and would recommend it to any reader.
Brown sugar cake with toffee frosting
Author:
Prep time:
Cook time:
Total time:
The use of a gourmet brown sugar like T-Sugars' Cassonade sugar brings this brown sugar sheet cake to a whole new level!
Ingredients


for the cake


1 cup butter, softened to room temperature


2 cups T Sugars Cassonade sugar, packed


2 1/2 cups flour


3/4 teaspoon baking soda


1/2 teaspoon ground cinnamon


1/4 teaspoon salt


1 teaspoon vanilla


3 large eggs, room temperature


1 cup plain full fat Greek yogurt or sour cream


1/3 cup finely chopped pecans


for the frosting


1/2 cup of butter, room temperature


8 oz of Philadelphia cream cheese (1 package), room temperature


2 to 3 cups of powdered sugar (also known as confectioner's sugar), sifted


1 teaspoon of vanilla extract


Instructions
for the cake


Preheat oven to 350 F degrees. Line and grease a 9x13 cake pan with parchment paper.


In a stand mixer or using your hand mixer (or by hand!), cream sugar and butter together until light and creamy, about 5 minutes.


Meanwhile, in a large bowl, whisk together flour, baking soda, salt and cinnamon. Set aside.


Add vanilla, then eggs to the mixer, one at a time, beating well after each addition.


Slowly add flour mixture, alternating with the Greek yogurt, and mix for an additional minute, being careful not to over mix. Gently fold in chopped pecans.


Spread batter into prepared pan and bake for 35-40 minutes or until tooth pick poked in the center comes out clean. Remove pan from oven and allow to cool for 15 minutes before transferring to wire rack to cool completely.


for the frosting


Using an electric mixer, beat the cream cheese and butter together until completely smooth, about 3 minutes on medium speed. Use a rubber spatula to scrape down the sides of the mixing bowl to ensure that the mixture is mixed evenly.


Beat in the vanilla extract. With the mixer running, slowly add in the powdered sugar. Powdered sugar has cornstarch in it that will thicken the frosting as well as making it sweet. Keeping adding more powdered sugar to the frosting until you get your desired level of sweetness and thickness.