It's getting hot out, you guys.  I officially have to wear hats all the time cause my head gets sunburnt.  I'm not ready to let go of rich flavors, though, so I made some brown sugar coffee cookies.  Then I took some Talenti coffee chocolate chip gelato and put it in between. This combo is crazemazing, you guys.  The cookies are firm around the edges and chewy in the middle, perfect for a ice cream sandwich bite.  The cookies also keep for 5 days, sealed, so you make them into ice cream sandwiches as the week goes along.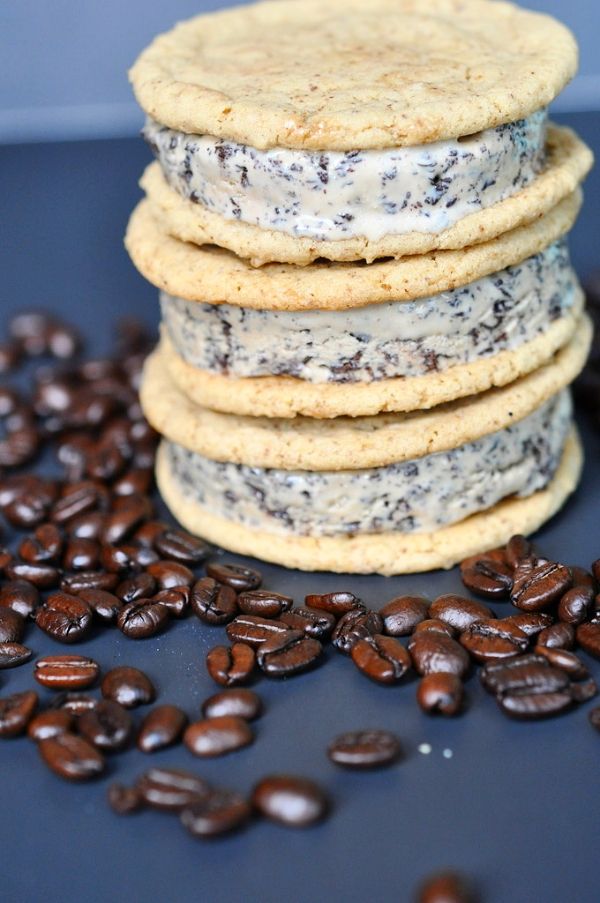 I created a recipe where the cookies bake flat.  Those ice cream sandwiches with domed cookies sure look appetizing, but this is just way more practical.  This also gives you the chewy consistent center you need with an ice cream sandwich. So there.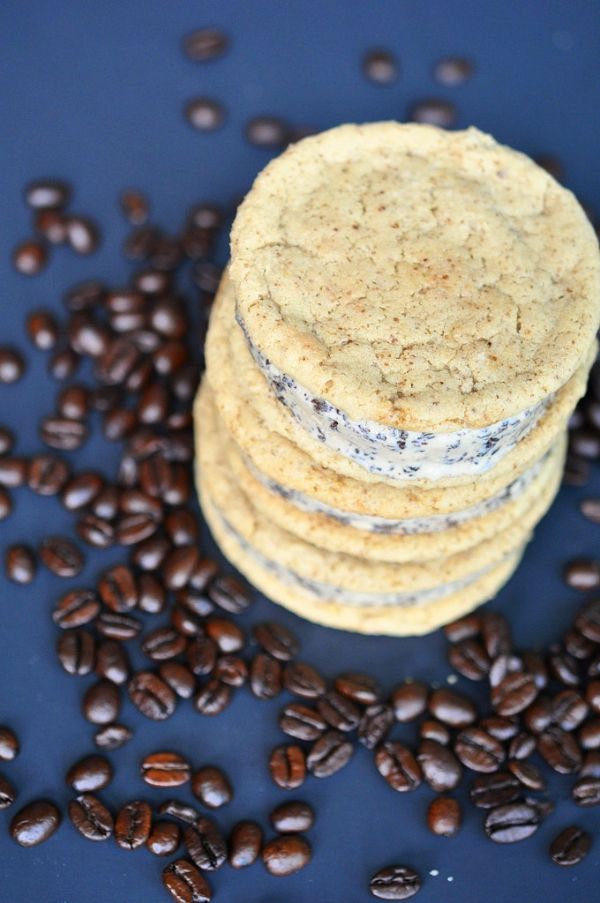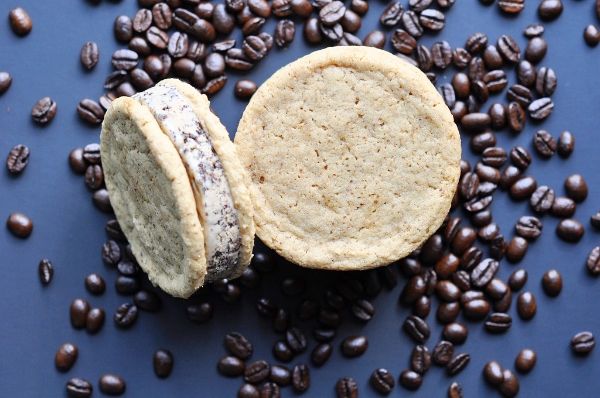 brown sugar coffee ice cream sandwiches
Prep time:
Cook time:
Total time:
Serves:
9 - 12 sandwiches
Ingredients


½ cup (1 stick) butter, softened


1 cup light brown sugar


3 tablespoons granulated sugar


1 large egg, room temperature


2 teaspoons vanilla extract


1¾ cups all-purpose flour


½ teaspoon baking powder


½ teaspoon baking soda


½ teaspoon salt


2 teaspoons instant coffee powder/granules


2 pints Talenti gelato of your choice, I used coffee chocolate chip


Instructions


Preheat oven to 300 degrees F.


Take your Talenti gelato and set on the counter to soften/melt.


Meanwhile, cream the butter with the sugars using an electric mixer on medium speed until fluffy, for at least a minute. Beat in the egg and the vanilla extract for another minute.


In a separate mixing bowl, sift together the dry ingredients.


In three batches, add the dry ingredients to your butter mixture. Stir in the coffee powder until just incorporated. Be careful not to over mix!


Using a 1-ounce cookie scoop, drop cookie dough onto a greased cookie sheet about 3 inches apart. Gently press down on the dough with wet fingers to spread out into a 2-inch circle. Bake them for 9-10 minutes, until edges have browned but the center is still soft. Allow to cook on a cooling rack for at least 30 minutes before sandwiching.


While the cookies are baking, pour melted/softened gelato into an 9x13 inch pan lined with aluminum. Set back in freezer, until frozen again.


When you're ready to assemble your sammies, use a 3" biscuit cutter to cut out ice cream in a circle shape. Sandwich between two cookies and store in an airtight container for up to 2 weeks.