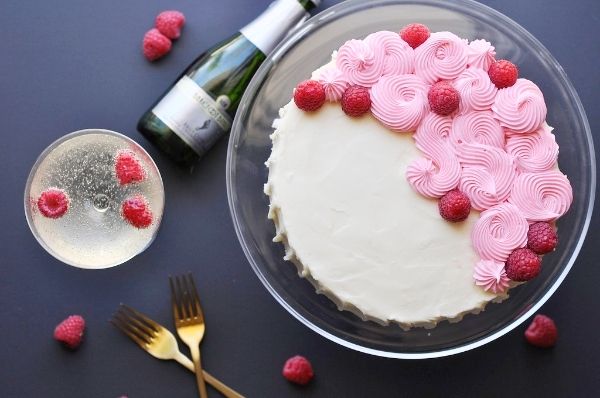 Welcome to my newly prettified (yes, word) website! Thanks for your patience as I got this space ready for ya.  I thought the best way to celebrate would be with champagne - duh.  This champagne cake with champagne frosting is festive as hell, you guys, and I want to share it with you.
In between these layers is a homemade raspberry curd that was super easy to make, but completely transformed this cake.  You'll want to keep the recipe on hand to improve any cake you're making. Total game changer!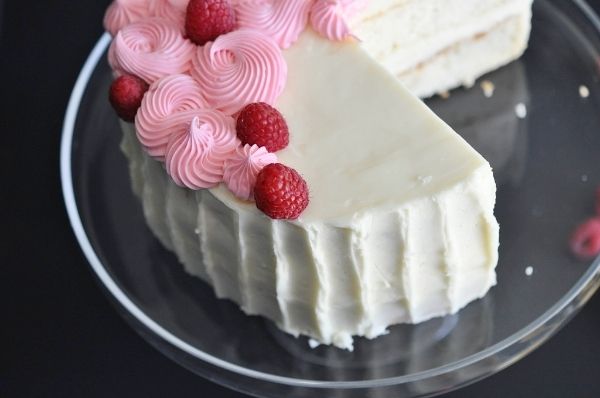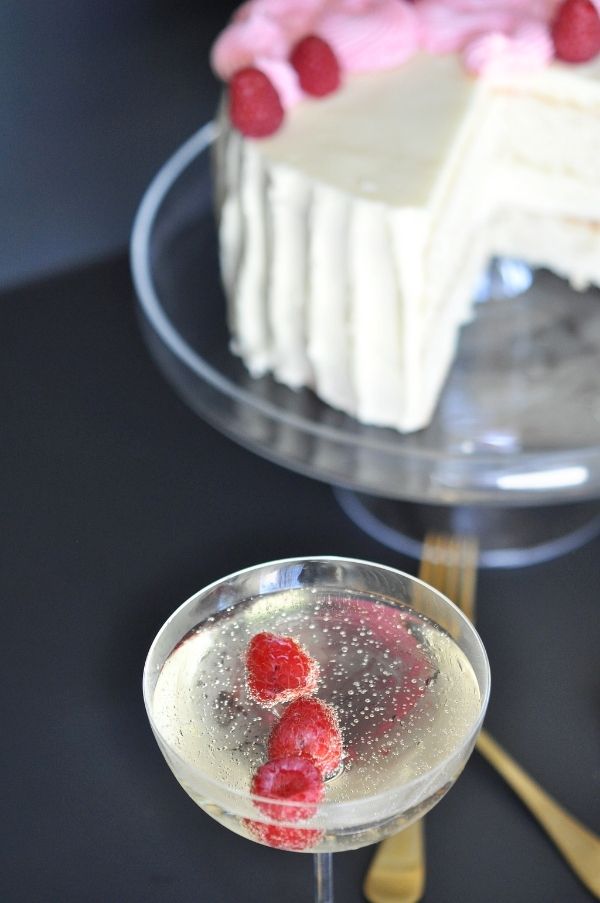 If you like what you see and want more of it, look over on my sidebar and sign up for emails.  You'll get sugar directly to your inbox!  You can also take a moment to look at my new easily searchable recipe page, learn how to contribute to Sugar + Butter, or find ways to work me! While you're jumping on the S+B train, you might as well catch me on
Instagram
. It's a ball of laughs over there!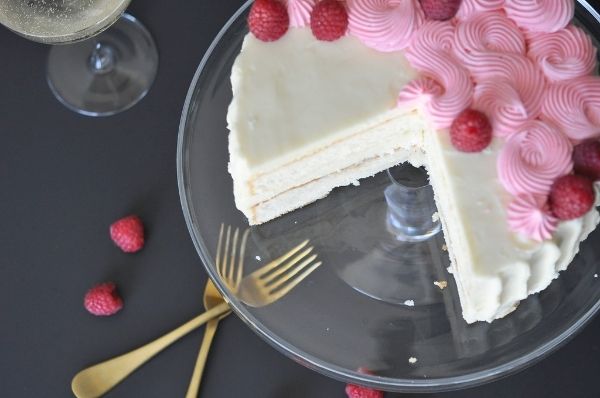 champagne cake with raspberry curd
Author:
Prep time:
Cook time:
Total time:
This cake is the epitome of celebration Grab some champagne and get to baking!
Ingredients


for the raspberry curd


1 cup sugar


1 tbsp finely grated lemon zest, plus 1/4 cup fresh lemon juice


8 large egg yolks (egg whites reserved for your cake)


1/4 teaspoon coarse salt


1 1/4 sticks unsalted butter (10 tbsp)


1 cup raspberries


for the cake


2 3/4 cup flour, sifted


3 tsp baking powder


1 tsp salt


2/3 cup butter, melted


1 1/2 cup granulated sugar


3/4 cup champagne


6 egg whites


for the frosting


1 pound unsalted butter, room temp or heated at 50% power for 30 seconds in the microwave


6 cups of powdered sugar


4 tbsp champagne


Instructions
for the raspberry curd


In a medium saucepan, off heat, whisk together sugar, zest, and egg yolks; whisk in lemon juice and salt.


Add butter and place pan over medium-high heat. Cook, whisking constantly, until butter has melted, mixture is thick enough to coat the back of a spoon, and small bubbles form around the edge of pan, about 5 minutes (do not boil).


Remove pan from heat while continuing to whisk. In a blender, puree 1 cup raspberries. Strain through a fine-mesh sieve into a bowl, discarding solids. Fold raspberry puree into cooled curd. Press plastic wrap against the surface of curd and refrigerate until cool.


for the cake


Preheat your oven to 350 degrees and grease two 8" round cake pans.


In a large bowl with a hand mixer, or in the bowl of a stand mixer, cream together the melted butter and sugar until very light and fluffy. Sift flour, baking powder, and salt together and add it alternatively to the creamed mixture with the champagne.


In a large, clean, dry bowl, with a hand mixer or in a stand mixer, beat 6 egg whites until stiff peaks form. Fold in 1/3 of the egg whites to the butter and flour mixture** then carefully fold in the remaining egg whites.


Pour the batter into two prepared pans, evenly. Bake at 350 for 25-30 minutes until a toothpick inserted comes out clean.


for the frosting


Beat your butter until smooth. Slowly add the 6 cups of powdered sugar. Last, add the champagne until the consistency is soft but still somewhat firm. Easily spreadable.