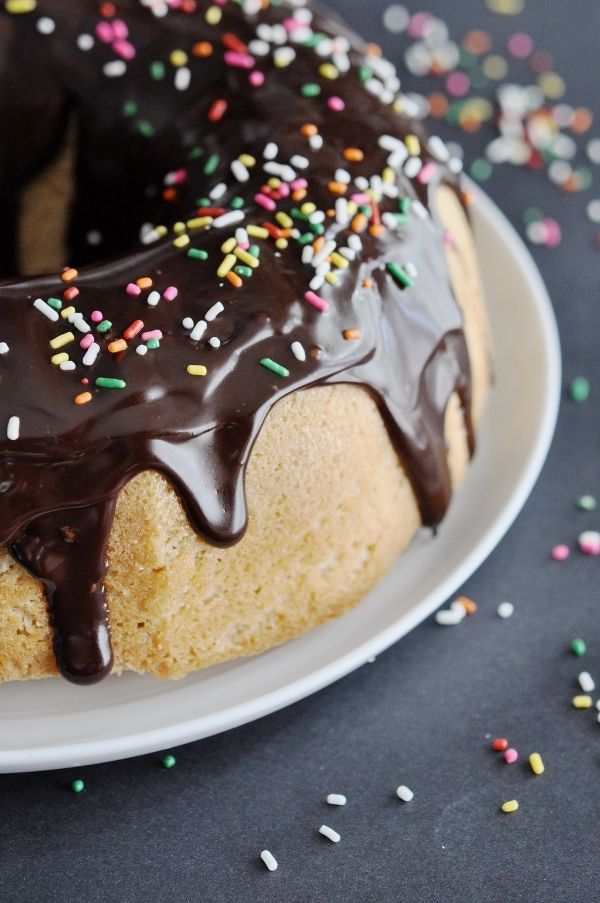 In the
shop
we make a doughnut muffin, which is tops. I was feeling inspired by this muffin at home and decided to break out my trusty bundt pan to make a doughnut cake! Because let's be real: who doesn't love things that look and taste like doughnuts? No one, that's correct.
INGREDIENTS
for the cake
4 cups flour
3 cups sugar
4 tsp baking powder
2 tsp ground cinnamon
1 tsp nutmeg
1 tsp salt
2 eggs
2 1/2 cups whole milk
4 tbsp melted unsalted butter
4 tsp vanilla
for the ganache
DIRECTIONS
In a large bowl, sift together the flour, sugar, baking powder, cinnamon, nutmeg, and salt. In a small bowl, whisk together the egg, milk, melted butter, and vanilla. Make a well in the dry ingredients and pour in the wet ingredients. Mix together until completely but just combined.
Spray your bundt pan heavily with baking spray and fill the pan 3/4 full. you'll have a little bit leftover - make some doughnuts!
Bake at 350 degrees for 20 minutes, or until a toothpick comes out clean.
Heat up your heavy cream in a glass bowl in the microwave until very hot. Pour it over your chocolate chips and let it sit for one minute. Use a whisk to mix until smooth and shiny. Pour it over your cake, once it is cooled then throw some festive sprinkles on top!
So, make this super duper easy cake for the next party you go to and you'll be sooooooo popular. Everyone loves [things that look like] doughnuts.