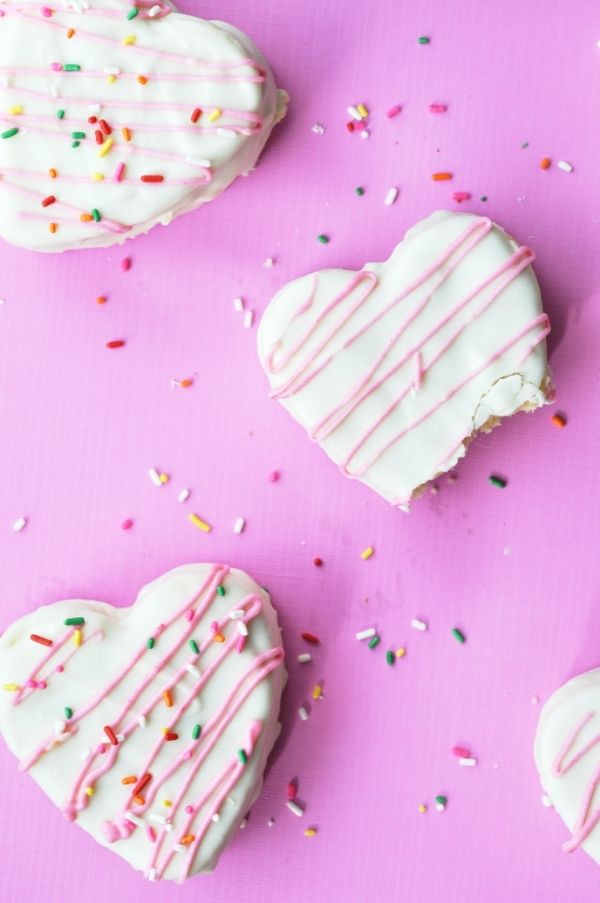 Whether you're chronically single, recently broken up, a nun, or happily married you have to admit it: Valentine's Day is the cutest ever. Baked goods, especially. To kick off February, here are some heart shaped snack cakes!
I'm not sure if your parents fed you Zebra Cakes when you were little, but they were a staple in my house. My mom would give us a small bowl of cantaloupe with them to ease her guilt. Also, once she bribed me to get out of bed with Claire's hair clips. But enough ratting out my mother. These cakes are easy, delicious, and CRAZY CUTE.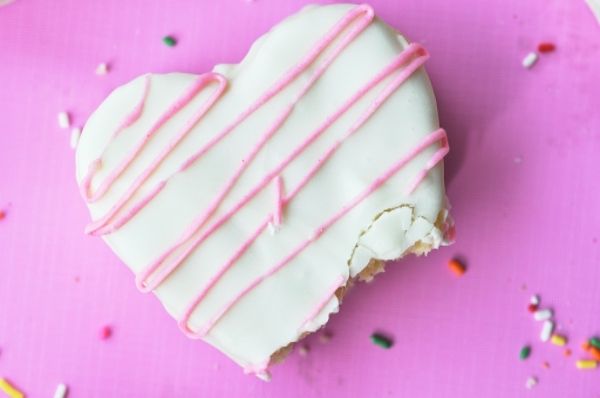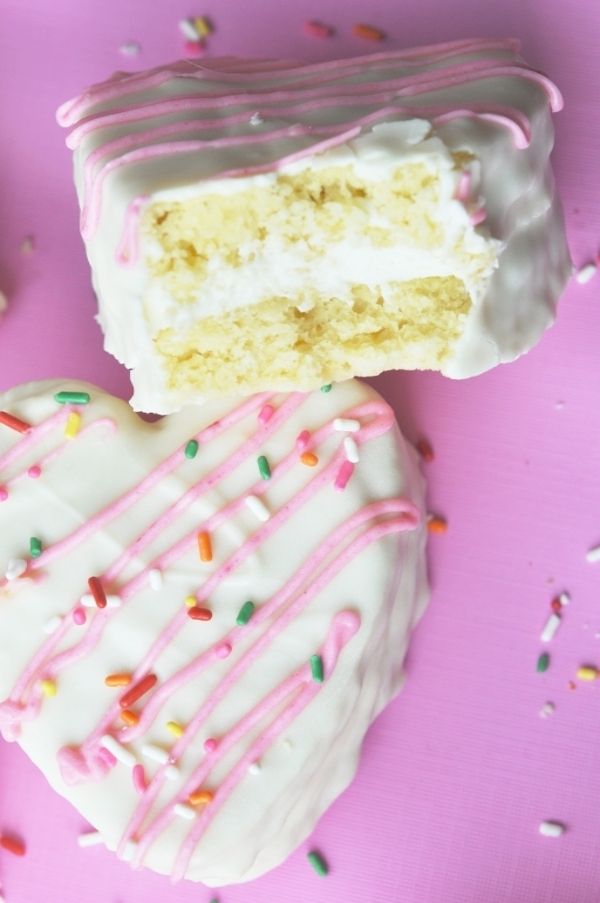 This recipe has a couple different parts, so to save space I put it
here
. It's printable, too! It's not a complicated recipe, though. It's just as simple as making any other cake, but looks like it came from a bakery!
I think you should make a batch and let your kids have them for breakfast, or pack one in your lunch for work. No matter what your romantic status is, you deserve adorable cake.