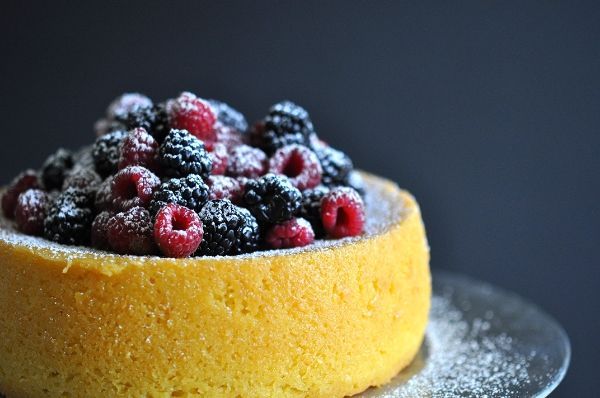 If you follow me on
Twitter
, you'll know that wedding planning doesn't really come naturally to me. There is, however, one thing about it that does: cake. Everyone tells me I'm nuts to try to make my own cake, but damnit, I'm determined. I'm trying out a few different cakes and even though I just started, this may be the winner. Not only was this cake insanely easy to make, but it also rose perfectly. (I get a kick out of stuff like that..seriously turn the oven light on and watch it)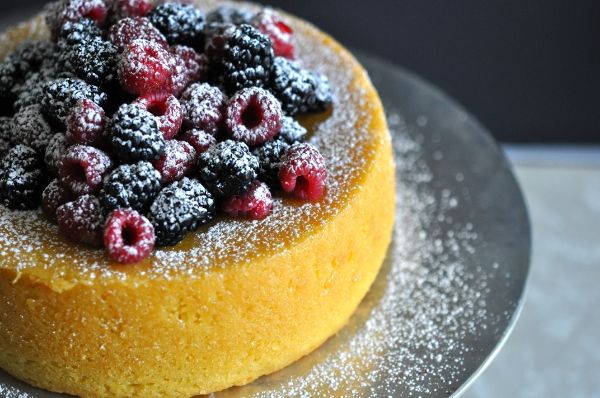 from Style Me Pretty
2 1/2 cups all-purpose sifted flour
1 tsp salt
1 1/2 cups sugar
1 tbsp + 1 tsp double acting baking powder
1/4 cup butter, softened
1/3 cup vegetable oil
3 whole eggs, room temperature
1/2 cup lukewarm water
1 package instant vanilla pudding mix
1 cup sour cream
1 tsp almond flavoring
Preheat oven to 325° F. Prepare pans by using baking spray.
In the bowl of a standing mixer, combine flour, salt, sugar, & baking powder with a hand whisk. Add remaining ingredients and mix with the mixer on low speed. Increase speed to medium once most of the dry ingredients are moistened and mix for 2 minutes until well blended.
Pour batter into prepared pan and bake at 325° F until the center of each cake is done. You can test by inserting a toothpick in the center- when it comes out clean, the cake is done. Bake for 25-30 minutes for the 9" pan.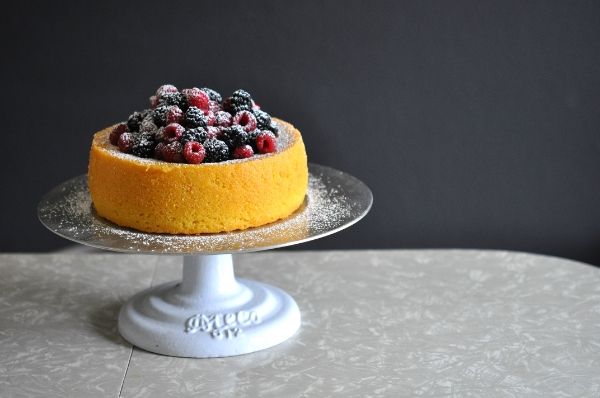 Even if you're not making a wedding cake, this would make an excellent dessert for a Summer party, especially with a big pile of berries on top.
Heart you, pretties.