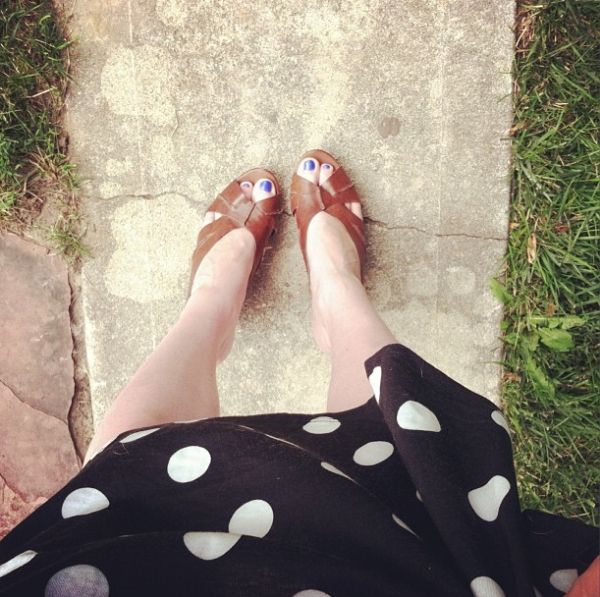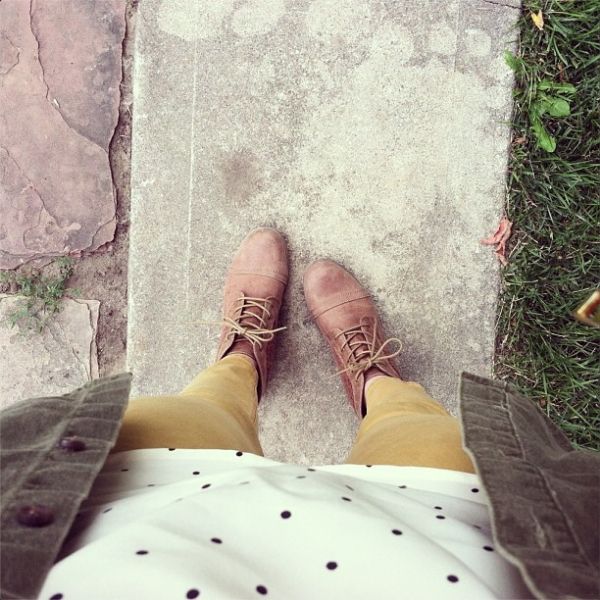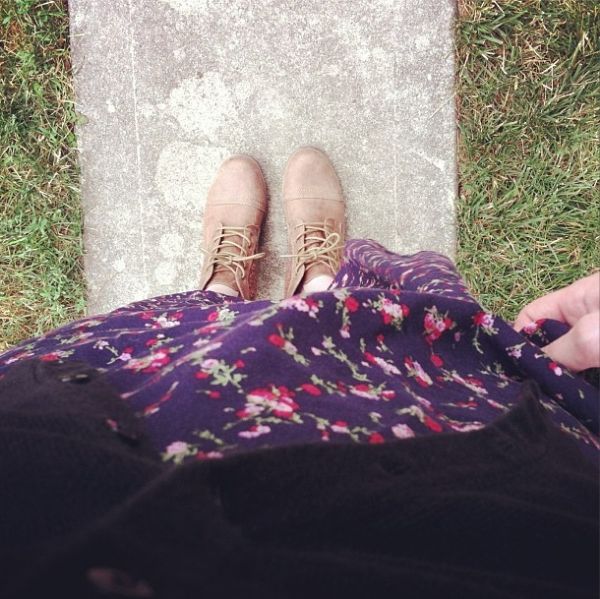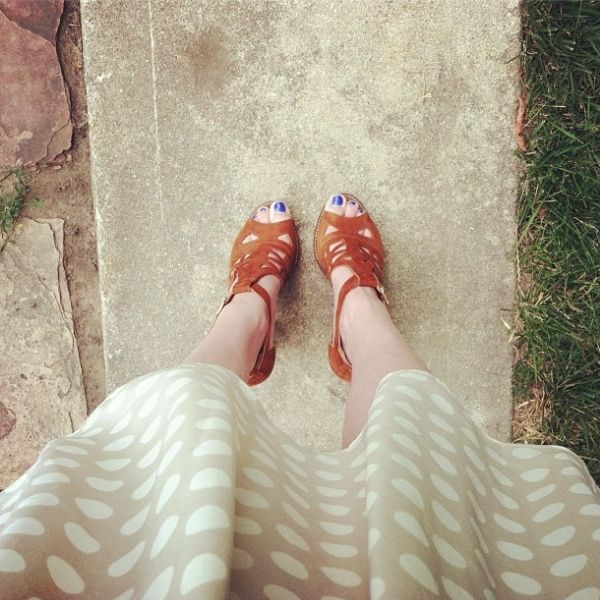 Okay here is what's happening here.
I don't like to worry about what my hair and makeup look like. I don't like to micro-analyze if I look fat in stuff. It makes me way less cool. So here is what I do. I eat whatever cake I want and I just take pictures looking down.
I am in serious danger of letting the whole world know that I really only wear about 10 pieces and mix them all up. Really, I have a closet overflowing with clothing, but I only wear about 6% of it. And most of it has polka dots or stripes. Whoops.
If you'd like to see the 10 items of clothing I have and explore the mathematical possibilities of how many different outfits can be made from them, follow me on
Instagram
.