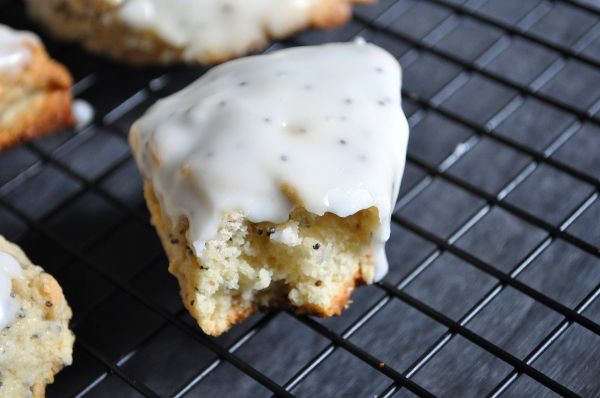 You guys. These scones. Erhmergherd.
They are buttery and bright and delicious and erhmergherd.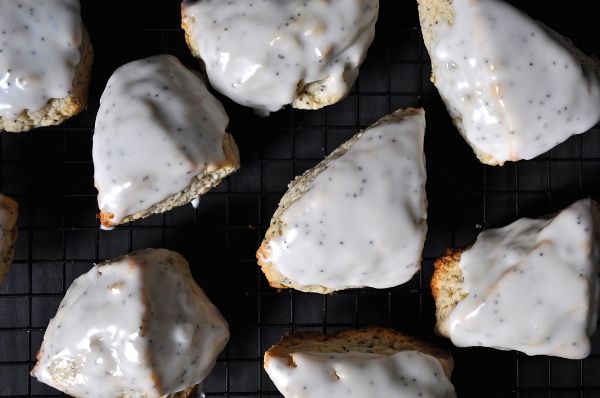 Now that Spring has started in earnest, everything seems better. Oscar and I go on more long walks, the birds chirp, iced coffee is actually a good idea (although that doesn't stop me from drinking it all year round), and lemon. Lemon everything.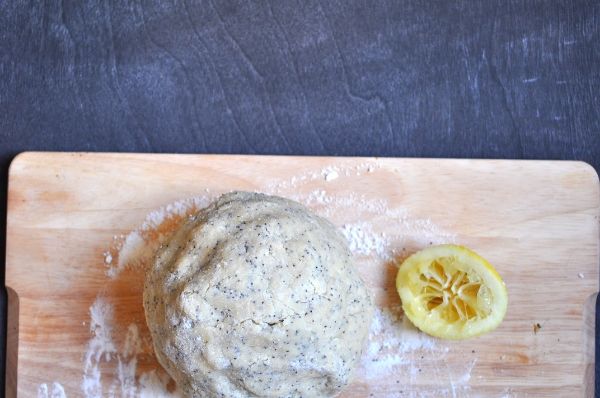 INGREDIENTS
for the scones
3 cups all-purpose flour
1 cup sugar
3 tablespoons poppy seeds
1 tablespoon baking powder
1 tablespoon lemon zest
1 teaspoon kosher salt
1/2 cup + 2 tablespoons unsalted butter, chilled and cut into small pieces
1 large egg
1/4 cup fresh lemon juice
2/3 cup whipping cream
for the glaze
1/4 cup confectioner's sugar
1 tablespoon fresh lemon juice
DIRECTIONS
Preheat oven to 375°F. Butter or line a baking sheet with parchment paper.
In the large bowl of a stand mixer or with a hand mixer, mix together flour, sugar, poppy seeds, baking powder, lemon zest, and salt. Add the butter and mix until it resembles coarse crumbs. Whisk egg and lemon juice together in a small bowl really well, then add to the dry ingredients. Mix until it forms moist clump, but is not completely combined. Then add the whipping cream and mix until it is just completely combined.
Using floured or wet hands, gather the dough into a ball and flatten into a 4x4 inch square on a lightly floured surface with your hands. Cut the square into three even rows and three even columns, forming 9 smaller squares. Cut each square in half diagonally to form two triangles, making a total of 18 triangles. If you can't get sharp corners, make due as best you can. This happened to me (see the picture below).
Place the triangles evenly across the baking sheet, and bake in the oven until scones are golden brown, about 20 minutes. Transfer to a wire rack to cool.
To make the lemon glaze, whisk together the confectioner's sugar and lemon juice until a pourable glaze forms. Once scones have cooled, dip the scones into the glaze, let the excess come off and place on a wire rack to firm up a bit.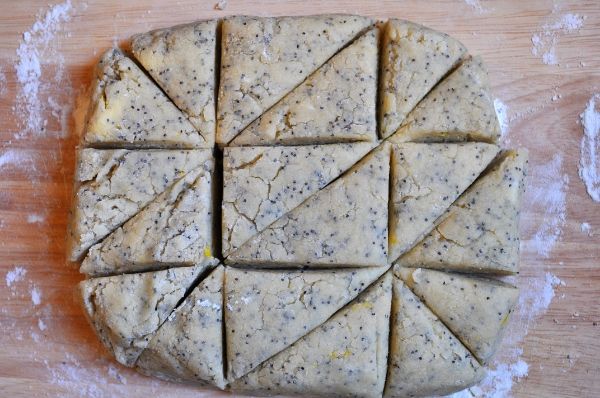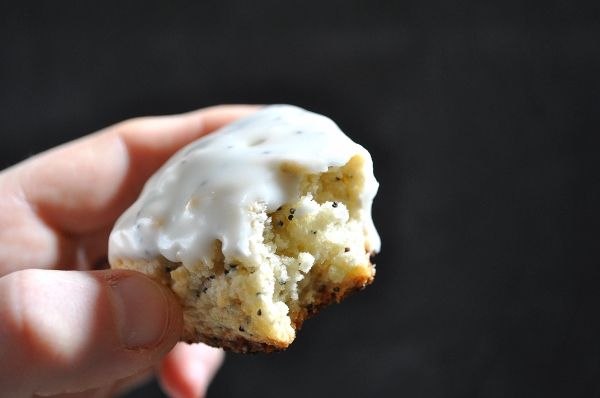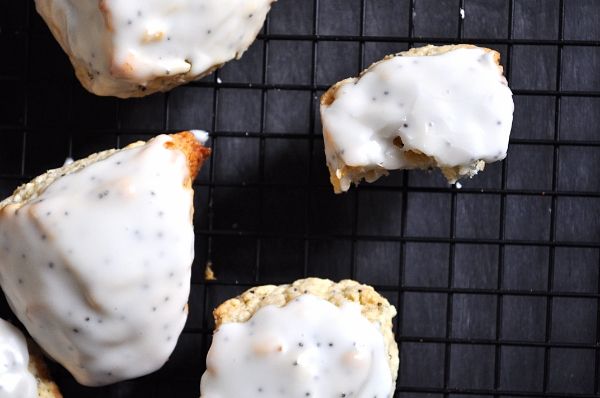 You guys seriously need to make these. If you only bake one recipe from my blog, make it this one. And all the others.
I hope you're all enjoy the crap out of Spring. It is so fleeting - get out there and go on a walk or bike ride. Or eat these outside.