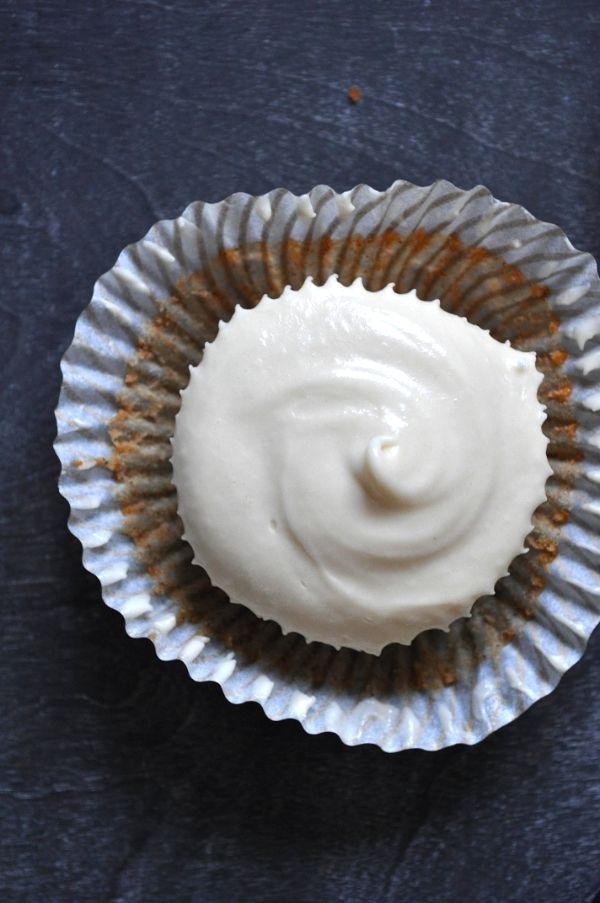 If you haven't gathered yet from my previous posts, my boyfriend and I are long distance.  There are days where I think about him all day long and threaten to start driving West - and those are the good days.
My point is, sometimes I need a pick me up.  Some days, a delicious cupcake is the only thing that can pull me out of a missing-my-boyfriend spiral.  Why not eat a cupcake named after the cutest of all birds, hummingbirds?  Hummingbird just seems like a happy word.  It makes me giggle.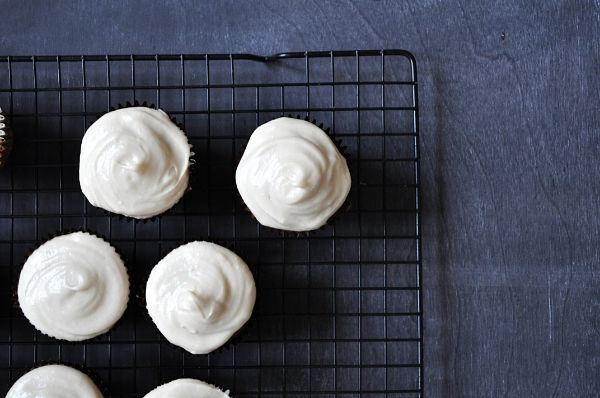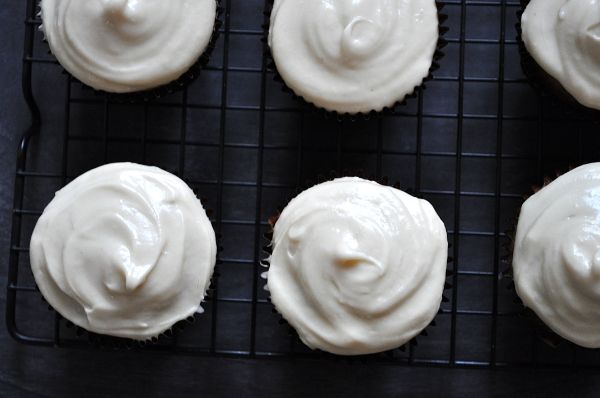 Hummingbird cake is a classic Southern cake.  It is moister than most cakes and is usually paired with cream cheese frosting.  I added a little something to the classic recipe by including coconut extract both in the cake and the frosting.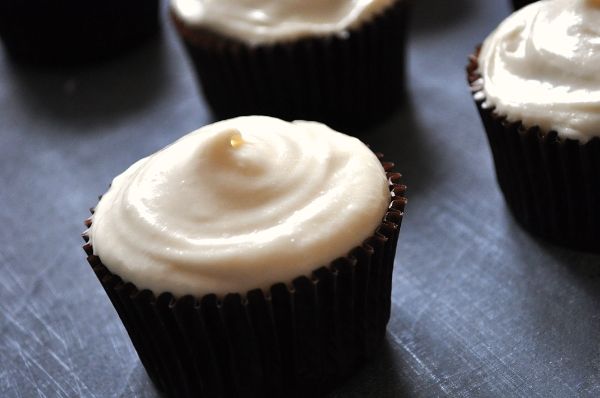 INGREDIENTS
for the cupcakes
3 cups all-purpose flour
1 tsp baking soda
1 tsp salt
1/2 cup white sugar
1 1/2 cups dark brown sugar
1 tsp ground cinnamon
1/4 tsp all spice
3 large eggs, beaten
1 cup vegetable oil
1 tsp vanilla extract
1/2 tsp coconut extract
1 8 oz can crushed pineapple, undrained
1 cup chopped walnuts
2 cups chopped bananas
for the frosting
1 8 oz package of cream cheese
1/2 cup unsalted butter
4 cups of confectioner's sugar
1/2 cup brown sugar
1/2 tsp coconut extract
1/2 tsp vanilla extract
DIRECTIONS
Combine first five ingredients in a large bowl, add eggs and oil, stirring until dry ingredients are just moistened.  Stir in vanilla, pineapple, 1 cup walnuts, and bananas.
Pour batter into lined cupcake tins. Bake at 350° for 20 to 25 minutes or until a wooden pick inserted in center comes out clean. Cool completely on wire racks before you frost them.
Spread cream cheese frosting (made by beating together all the frosting ingredients) on top of your cupcakes.  You can also sprinkle some walnuts on top for garnish if you so please.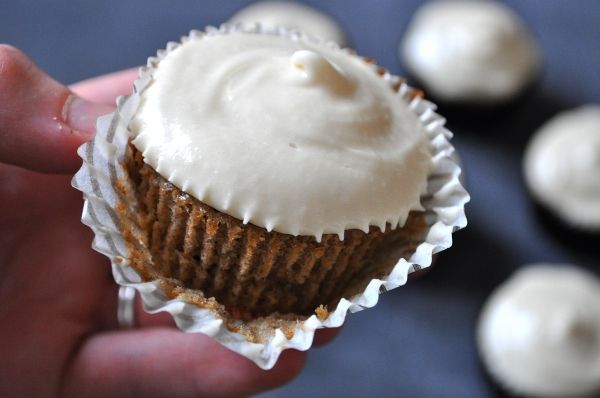 There it is.  A ridiculously easy cake named after an ridiculously adorable bird.  How's that for a mood lifter? I hope you make this Southern charmer for your favorite people.  (That includes yourself)
Heart you guys.