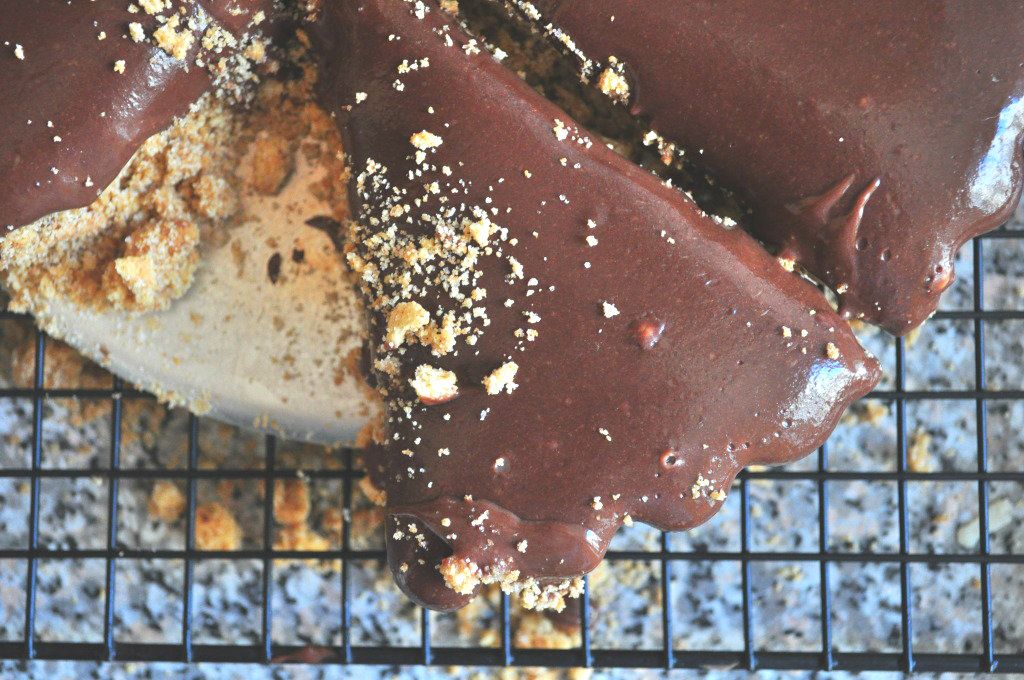 Well, as I've told you, I don't have a working oven (or a management office who arranges to fix it in a timely manner) but I wasn't going to let this blog stay quiet any longer.  You pretties deserve delicious treats, and you deserve them now.
Full disclosure: If I were to make this again, I wouldn't make it as a tart.  I would make it as a normal pie and extend the crust all the way up the sides to hold in the mousse.  But with the help of some overnight refrigeration, the tart stayed in a somewhat pretty shape.  I don't know what I was thinking, really, when I decided chocolate mousse could hold a shape.  I guess ear-piercing smoke alarms and baking deprivation had my mind in a tizzy.  C'est la vie.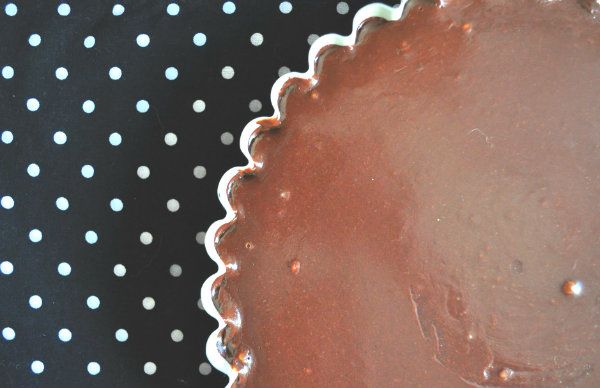 The reason I call this a s'mores tart is because the mousse has marshmallow fluff in it.  Yup, it makes it sweeter, goopier, and all around more delicious.  It seems that I think of all the best ideas after I've already baked something, but adding a layer of fluff between the graham cracker crust and chocolate mousse would be divine.

INGREDIENTS
for the crust
1 1/2 cups finely ground graham cracker crumbs
1/3 cup white sugar
6 tablespoons butter, melted
1/2 teaspoon ground cinnamon

for the filling
2 cups chilled heavy cream
4 large egg yolks
3 tablespoons sugar
1 teaspoon vanilla
7 oz fine-quality bittersweet chocolate morsels
1/2 cup marshmallow fluff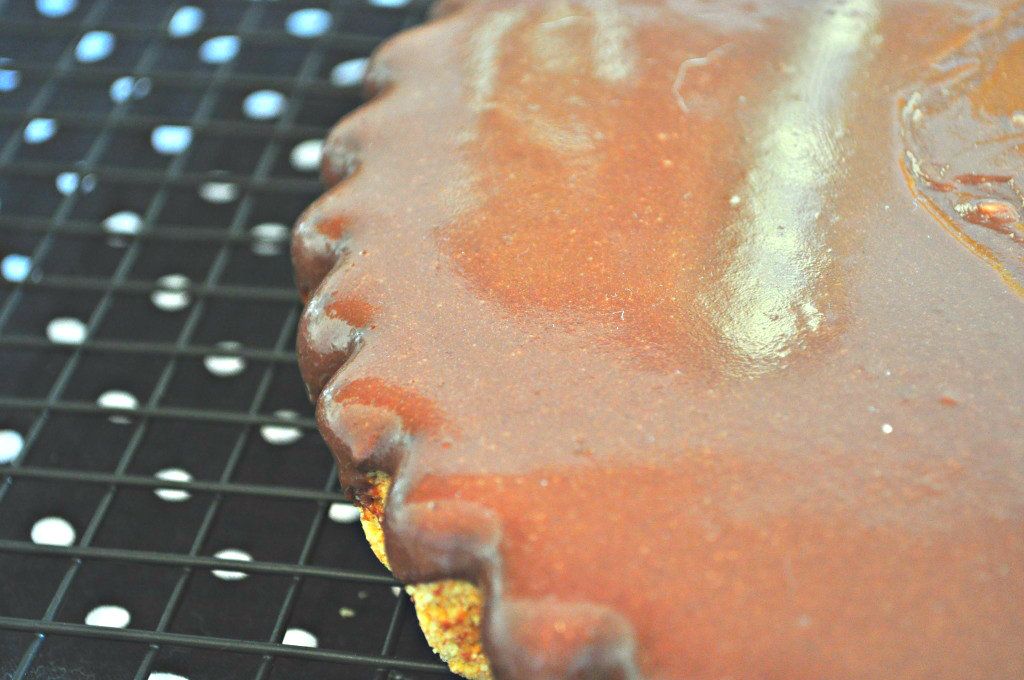 DIRECTIONS
for the crust
Mix graham cracker crumbs (put crackers into a large ziplock and roll over it with a rolling pin), sugar, melted butter or margarine, and cinnamon until well blended . Press mixture into an 8 or 9 inch pie plate (I used a quiche pan, but I would recommend a pie plate).

Bake at 375 degrees F for 7 minutes. Cool. 
Heat 3/4 cup cream in a 1-quart heavy saucepan until hot. Whisk together yolks, sugar, and a pinch of salt in a metal bowl until combined well, then add hot cream in a slow stream, whisking until combined. Transfer mixture to saucepan and cook over moderately low heat, stirring constantly, until it registers 160°F on thermometer. Pour custard through a fine-mesh sieve into a bowl and stir in vanilla.
Melt chocolate in a double boiler or a metal bowl set over a pan of simmering water (or in a glass bowl in a microwave at 50 percent power 3 to 5 minutes), stirring frequently. Whisk custard into chocolate until smooth, then cool.
Beat remaining 1 1/4 cups cream in a bowl with an electric mixer until it just holds stiff peaks. Whisk one fourth of cream into chocolate custard to lighten, then fold in remaining cream gently but thoroughly.  Add marshmallow fluff and beat until it holds stiff peaks again.
Put mousse on top of pressed down graham cracker crust, cover loosely with clear wrap, and chill for at least 5 hours.
It ended up getting messy so we put it in mugs.  It was sweet, smooth, crumbly, and perfect.  A total sugar bomb and totally worth it.  Enjoy, pretties!