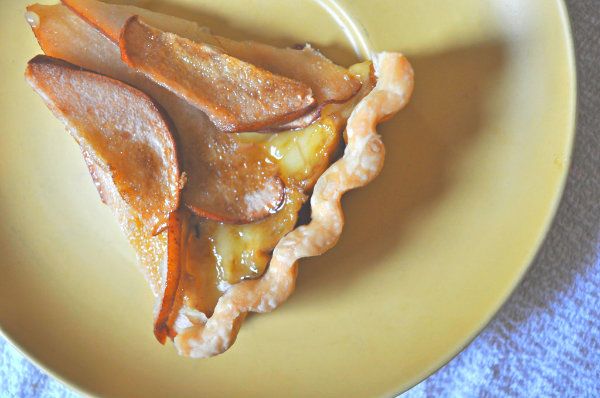 We all know brie is amazing. Smooth, flavorful, creamy..well, perfect. I don't often indulge in it because it is like opening a flood gate, but the other day at the grocery store something cosmic was pulling me toward the cheese section. My hand effortlessly drifted toward that triple cream magic and next thing I knew it was in my kitchen.
It wasn't me, you see. It was divine intervention. Ahem.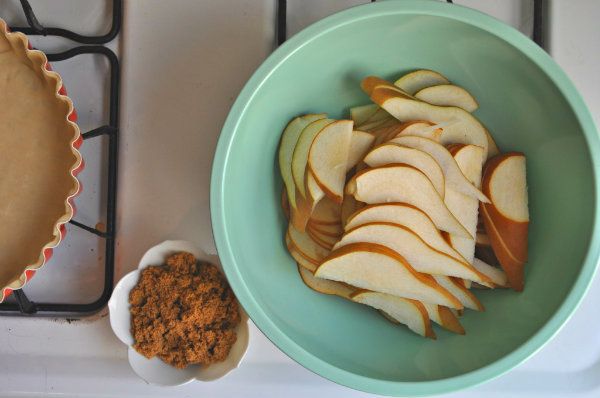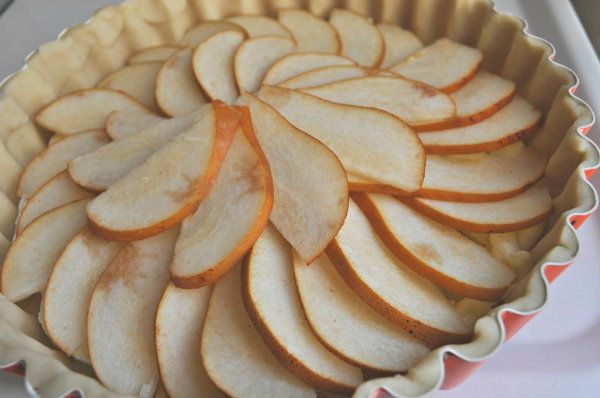 So, I made a tart with brown sugar coated pears and this amazing brie, all in a flaky crust. It is extremely simple and as easy as making dough. The rest is just slicing and arranging.
1 roll out refrigerated pie crust (or make from scratch)
1 1/2 wedge of your favorite brie
3-4 ripe pears, sliced thin
¼ cup brown sugar
Salt, lightly sprinkled on top
Preheat the oven to 400 degrees F
Roll out your dough and place it carefully, centered in your tart pan. Fold the excess dough inward and push completely into the ridges of the pan.
Refrigerate the brie up until this point and use a peeler to get most of the skin off of it. Slice it into thin strips. Cover the bottom of the tart with the brie and press around evenly.
Cut pears into thin slices. Overlap them however you'd like; I did a simple circular shape.
Evenly distribute the grown sugar on top of the arranged tart. Try to avoid putting large clumps anywhere. After that, sprinkle a little bit of salt on top.
Bake for 30-40 minutes. The brie and brown sugar should be bubbling.
Sit for 10 minutes before taking it out of the pan and stuffing in your face.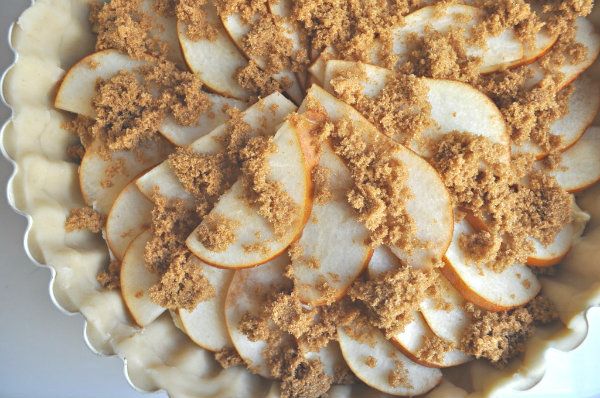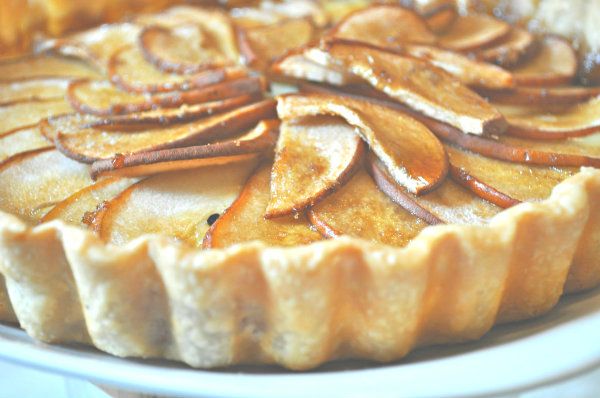 That's all there is to it, pretties. Whether you want to make a smaller version for dinner or serve it at your next dinner party, this will be an instant hit. I promise.