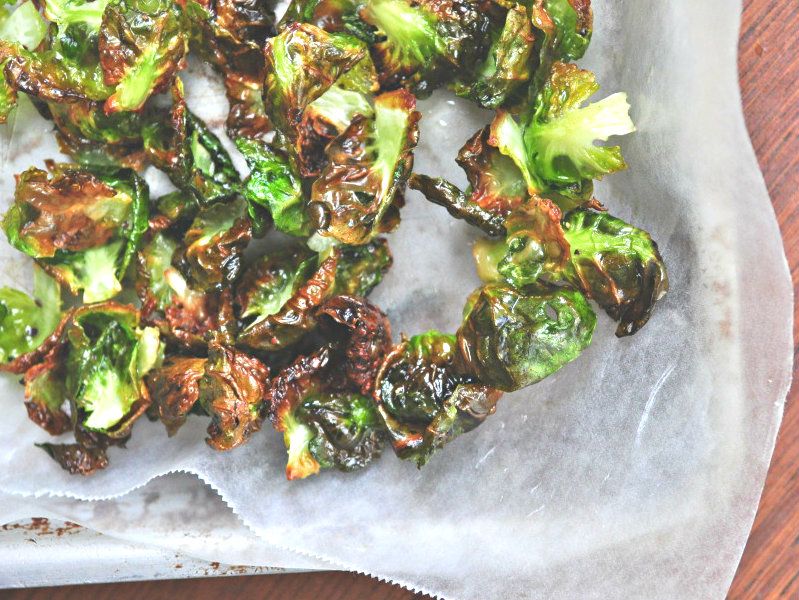 I know it seems like all I eat is cake.  Trust me, I truly, way-deep-down wish I could live like that.  Truth is I eat a ton of vegetables, and brussels sprouts are by far my favorite.  And in my humble, vegetable-scarfing opinion, you can never go wrong roasting them.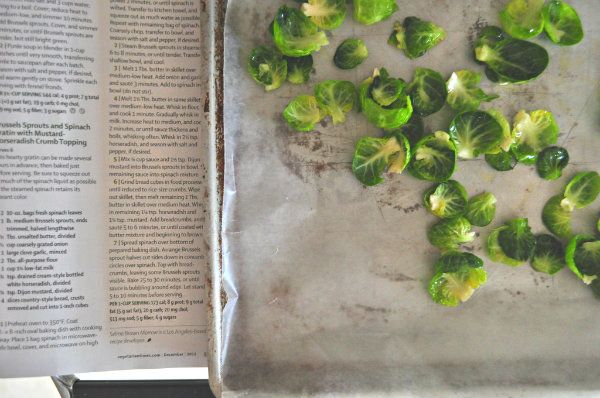 I got this recipe from Vegetarian Times.  It is super simple and this makes a great appetizer or party snack.  Done in 25 minutes tops.  The only somewhat annoying part is getting the leaves off of the brussels sprouts, but I'm sure you can handle it.
20 large brussels sprouts
4 tbsp olive oil
pepper to taste
grated parmesan (optional)
Place oven rack in the top third of the oven and preheat the oven to 325.
Take 8 to 10 leaves off of each brussels sprout.  Put all leaves in a bowl and toss with olive oil and pepper.  Spread over a baking sheet with parchment paper covering it.
Bake for 15 minutes.  If not browned yet, stir them around and turn the sheet and roast for 5 minutes at a time more.  When they're done, sprinkle them with grated parmesan if you'd like.  I didn't and they were still amazing.
I told you it was easy. Now put on your grown up pants and make some brussels sprouts. Your mom would be so proud.