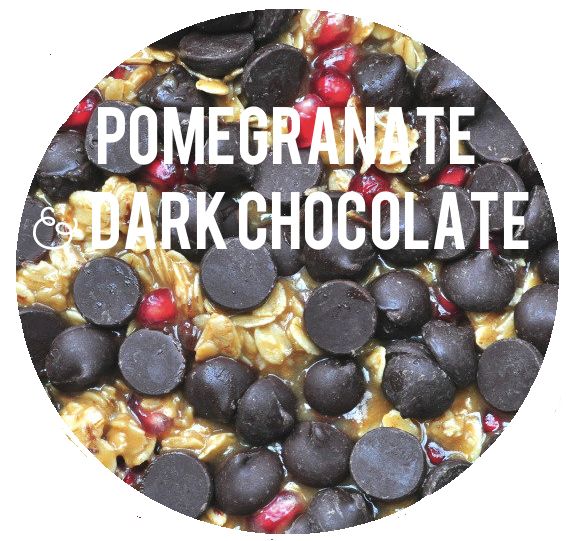 It's gray outside today. Cold and gray. But what is great about days like this is piling afghans on top of yourself and drinking mint tea. Also, eating dark chocolate. Well, any day is good for that, but cold, gray ones especially.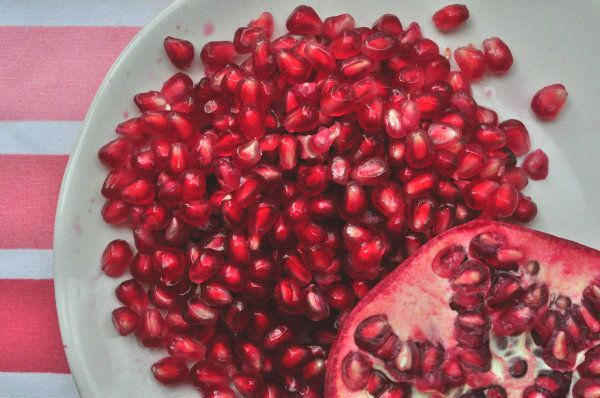 I've never tried anything that is no-bake, but it was wildly successful. I mean, yes, it was incredibly easy, but whatever! I rock!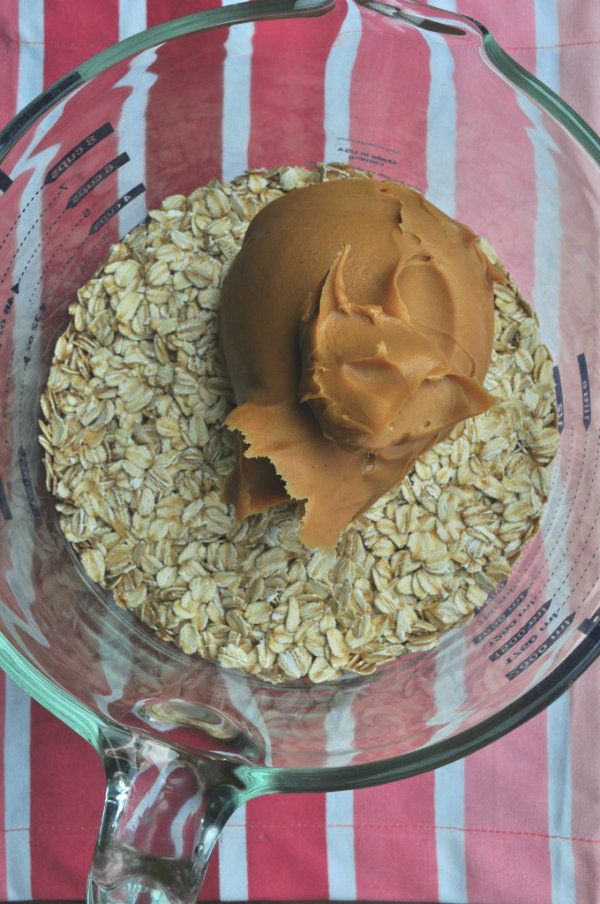 3 cups old-fashioned oats
arils from 1 pomegranate
2 cups semisweet chocolate chips, divided
1 cup creamy peanut butter
1 teaspoon vanilla extract
2 cups granulated sugar
½ cup milk
½ cup unsalted butter
½ teaspoon salt


Line an 9x13 inch square baking dish with parchment paper so that 5 inches of parchment paper runs over on both sides of the pan.
In a large mixing bowl, stir together the oatmeal, the peanut butter and vanilla extract and set it aside.
In a small saucepan, combine the sugar, milk, butter and salt over medium heat. Bring to a full boil and let it boil for 2 minutes. This part is important, because with no bake recipes, this is what shapes and solidifies the bars.
Immediately pour the hot mixture over the oatmeal mixture and quickly stir to combine, ensuring that all of the oatmeal mixture has been moistened. Add the pomegranate arils and fold them in gently. They aren't exactly fragile, but you should be careful just in case. Pour the mixture into the parchment-lined pan and use the back of a spoon to press it evenly into the pan.
Sprinkle the chocolate chips over top and using the extra parchment paper on either end to press them into the top of the mixture.
Allow the bars to sit at room temperature to set up, which takes about 30 minutes, but don't be surprised if you have to wait longer.


These keep for a week, so you can pack them in your kids' lunches, or make them in advance for a get together, or just chip away at them all by yourself (what I'll be doing).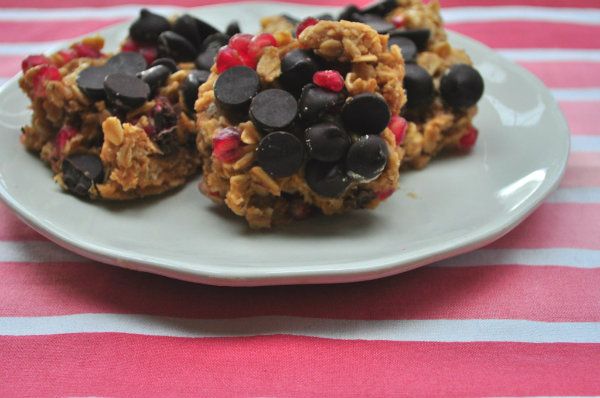 I hope it's bright and sunshiney where you are, pretties. After all, it doesn't have to be cold and cloudy to enjoy dark chocolate and pomegranates.