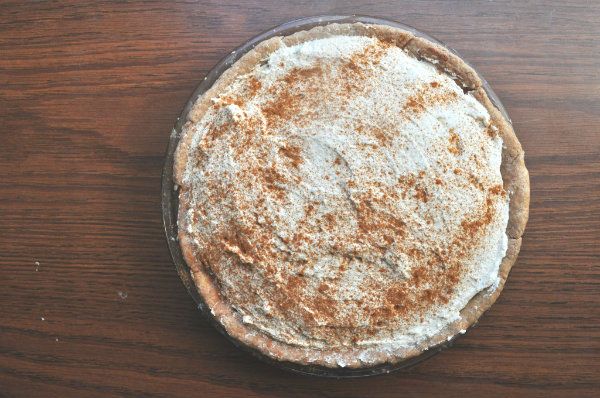 There is a lot to this pie.  A flaky cinnamony crust, smooth chocolate cream filling, and fluffy cinnamon whipped cream on top.  You guys.  This pie is the most universally delicious pie in my repertoire. There's a lot to write, so let's just get down to business, shall we?
for the crust
1 1/4 cups all-purpose flour
1/4 tsp salt
1/2 cup solid vegetable shortening, cold
3 tbsp ice water
2 tbsp cinnamon



for the chocolate cream filling
6 oz fine-quality bittersweet chocolate (no more than 60% cacao if marked)
2 tbsp cornstarch
1/3 cup packed light brown sugar, divided
2 whole large eggs
2 large egg yolks
2 cups whole milk
1/2 cup heavy cream
1/8 tsp salt
1/2 stick unsalted butter, cut into tablespoons
1 tsp pure vanilla extract
for the whipped cream topping
1 1/2 cups chilled heavy cream
5 tbsp confectioners sugar
1/2 tsp cinnamon
DIRECTIONS
for the crust
Combine flour and salt in medium bowl, cut in shortening with a pastry blender until mixture is crumbly.  Sprinkle water, 1 Tablespoon at a time, over flour mixture, tossing lightly with a fork until mixture forms an even dough.
Form dough into ball and refrigerate, wrapped in plastic, for 1 hour.
Roll out pastry on a lightly floured surface into circle about 12 to 14 inches round.  Gently press pastry against bottom and sides of pan. Trim overhang to 1/2 inch, then fold the edge under.
for the chocolate cream filling
Melt chocolate in a large bowl.  Stir together cornstarch and 2 tablespoons brown sugar in a small bowl.
Whisk together whole eggs and yolks in another bowl, then whisk in cornstarch mixture.

Stir together milk, cream, salt, and remaining brown sugar in a heavy medium saucepan and bring just to a boil over medium heat. Pour half of milk mixture into egg mixture in a slow stream, whisking, then pour egg mixture into remaining milk mixture. Bring to a boil over medium-low heat, whisking constantly, then boil, whisking, 1 minute. Remove from heat and whisk in butter and vanilla. Strain through a fine-mesh sieve into melted chocolate and whisk to combine.

Transfer hot filling to crust and chill, its surface covered with parchment, until filling is cold, about 3 hours.



for the whipped cream topping
Beat cream with confectioners sugar and cinnamon using an electric mixer until it holds stiff peaks. Spoon over chilled filling.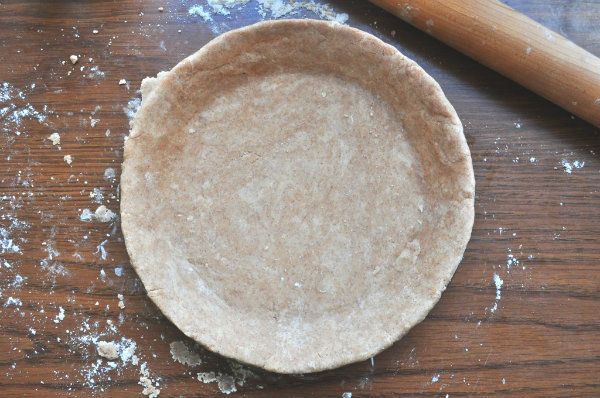 I know it's a lot.  But really, it's not.  Not compared to the pay off.  I'm going to have 3 slices of this right now.