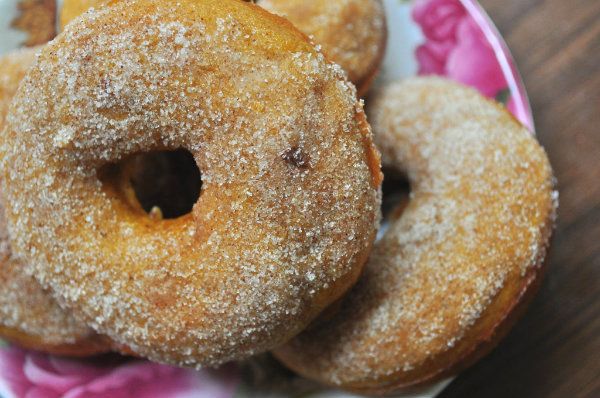 First of all, you're welcome.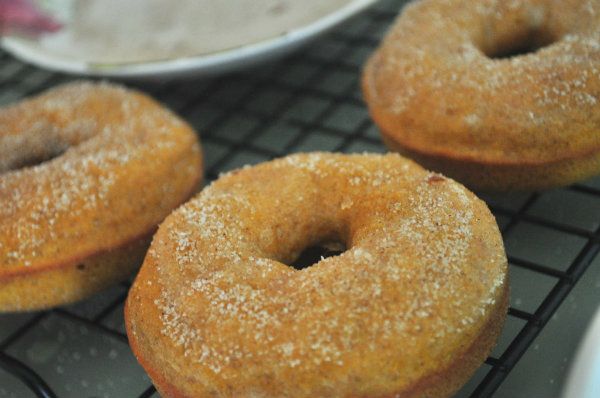 Now that we've got that out of the way, I'm going to share the one and only pumpkin recipe of the Fall that you're going to get from me. I love pumpkin, I do. But I love moderation more than I love pumpkin. I think we can all agree that Pinterest has been overwhelming us in that department.
What is really great about these donuts, besides the fact that they're are fantastic with a cup of coffee on cool Fall mornings, is that the batter can be saved. Most people don't want 18 donuts at a time. (For the life of me, I can't figure out why.) You can refrigerate it up to a week and bake 2 or 3 every day.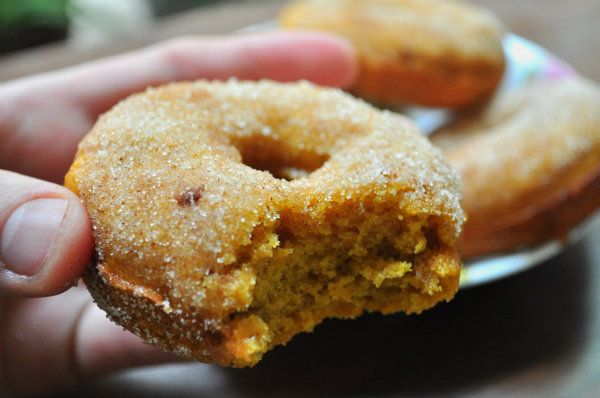 Enough chit chat. Let's get down to this recipe.
special tools: a donut pan
1/2 cup vegetable oil
3 large eggs
1 1/2 cups granulated sugar
1 1/2 cups pumpkin purée (canned pumpkin)
1 1/2 teaspoons pumpkin pie spice, or 3/4 teaspoon ground cinnamon plus a heaping 1/4 teaspoon each ground nutmeg and ground ginger
1 1/2 teaspoons salt
1 1/2 teaspoons baking powder
Add 1 3/4 cups + 2 tablespoons all purpose flour
and
half a stick of butter, melted
sugar and cinnamon for coating
makes 18 donuts
Beat all ingredients from the vegetable oil to the baking powder together until smooth. Add in the flour and mix until just smooth. Not too much.
Fill your donut pan wells too the top, but no higher. A lot of recipes will tell you not to fill them all the way, but this is how you get the puffy look.
Bake them at 350 for about 12-14 minutes. Once they're done, let them sit for a couple minutes then take them out of the pan and transfer to a wire rack. Once slightly cooler, dip one side in melted butter, use a knife to scrape excess off, and let sit for one addition minute. Then dip in them in your cinnamon sugar.
Easy peasy.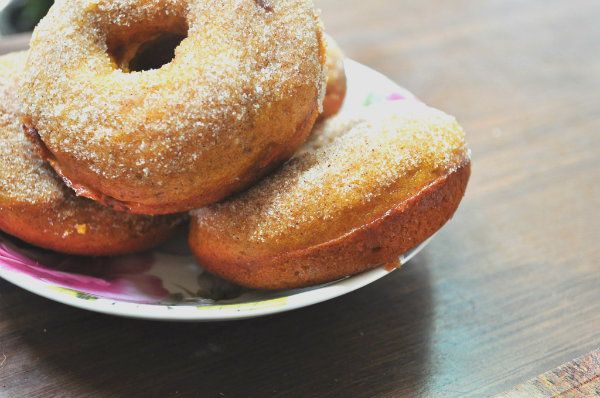 I'm sure you're overloaded on pumpkin. I'm sure you've just had it up to here with everything made from that big, orange gourd. But I need you to make these. You won't regret it. I promise.