I know, I know, you're thinking, "Another blueberry recipe, Lizzy?? Enough already!" And to that, well, I have no good retort. I've just been buying a lot of blueberries lately and they just fall into my baked goods. I can't help it, I've got butter fingers.
Yes, that was a joke.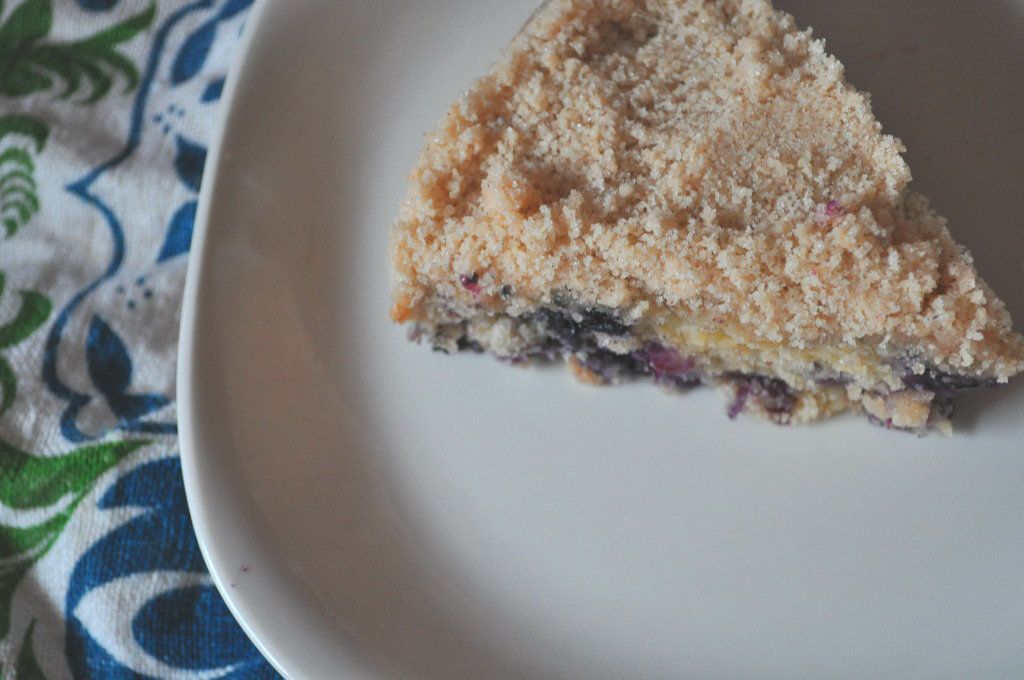 I made this and shared it with some new friends and let's just say, I'm way more popular than I was before this cake existed.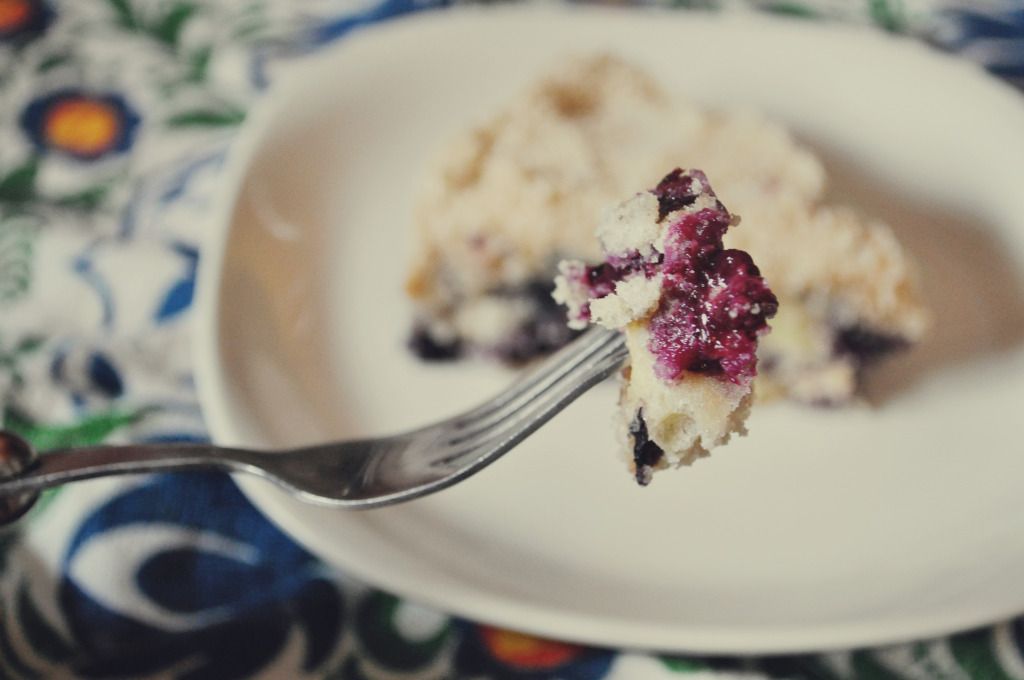 INGREDIENTS
for the cake
½ cup butter
½ cup white sugar
¼ teaspoon salt
1 teaspoon vanilla extract
2 egg yolks
1½ cups all-purpose flour
1 teaspoon baking powder
⅓ cup milk
2 egg whites
¼ cup white sugar
1½ cups fresh blueberries
1 tablespoon all-purpose flour
1 tablespoon white sugar
for the streusel
1/2 cup flour
4 tablespoons butter
4 tablespoons sugar
DIRECTIONS
Preheat oven to 350 degrees F. Grease and flour a 9 inch round.
Cream butter or margarine and 1/2 cup sugar until fluffy. Add salt and vanilla. Separate eggs and reserve the whites. Add egg yolks to the sugar mixture; beat until creamy.
Combine 1 1/2 cups flour and baking powder; add alternately with milk to egg yolk mixture. Coat berries with 1 tablespoon flour and add to batter.
In a separate bowl, beat whites until soft peaks form. Add 1/4 cup of sugar, 1 tablespoon at a time, and beat until stiff peaks form. Fold egg whites into batter. Pour into prepared pan. Sprinkle top with remaining 1 tablespoon sugar.
While the blueberry cake bakes, mix streusel ingredients together until crumbly.
About 30 minutes into baking, remove the cake pan, fill it to the top with your streusel crumbs and place back in the oven. Bake for 50 minutes, total.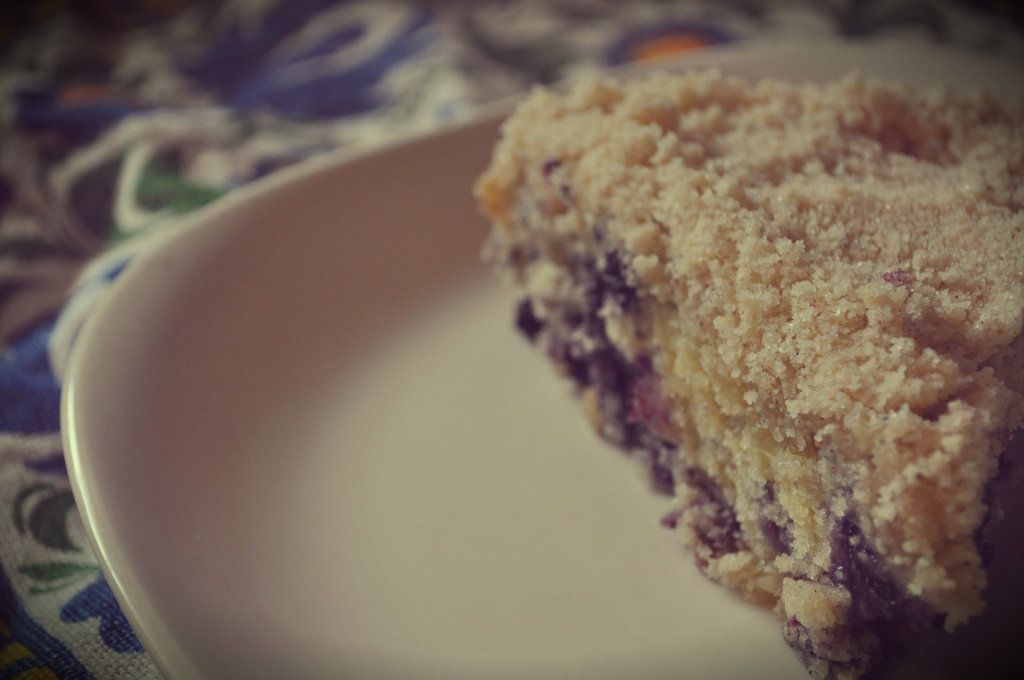 I hope you had a loverly weekend, pretties.