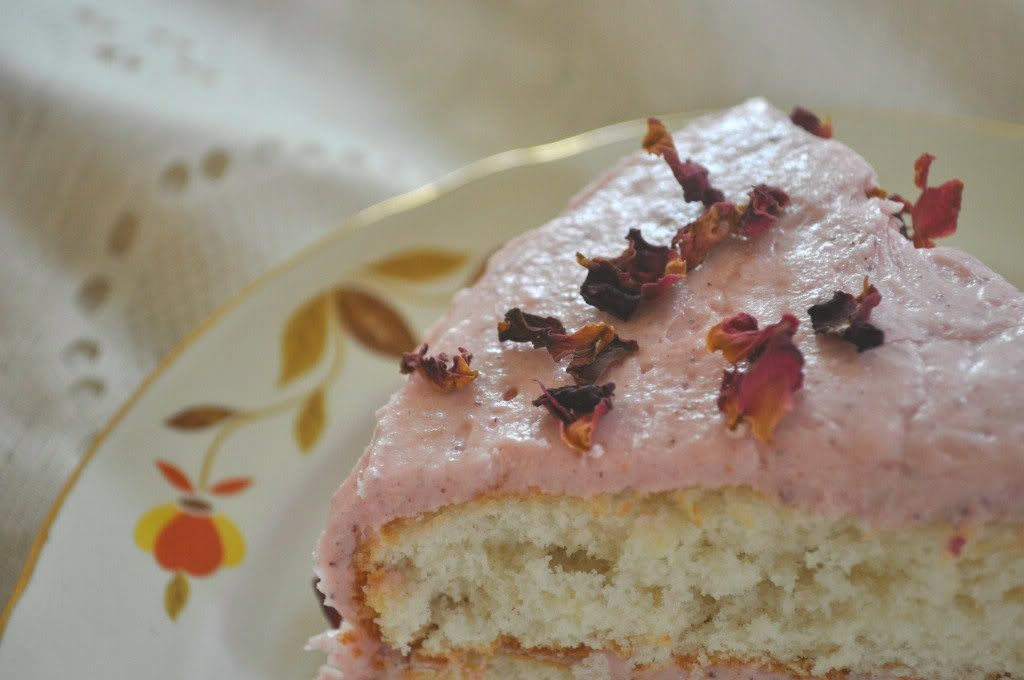 The other day, I decided I was going to make cake. I was going to make a cake with frosting that would change your life. That naturally led me to
Rebecca's Apothecary
in Boulder to peruse my frosting ingredient options. I went with roses.
I wish I could host a Jane Austen party because there is no better cake for the occasion than this one. I'm serious, this cake comes with a parasol.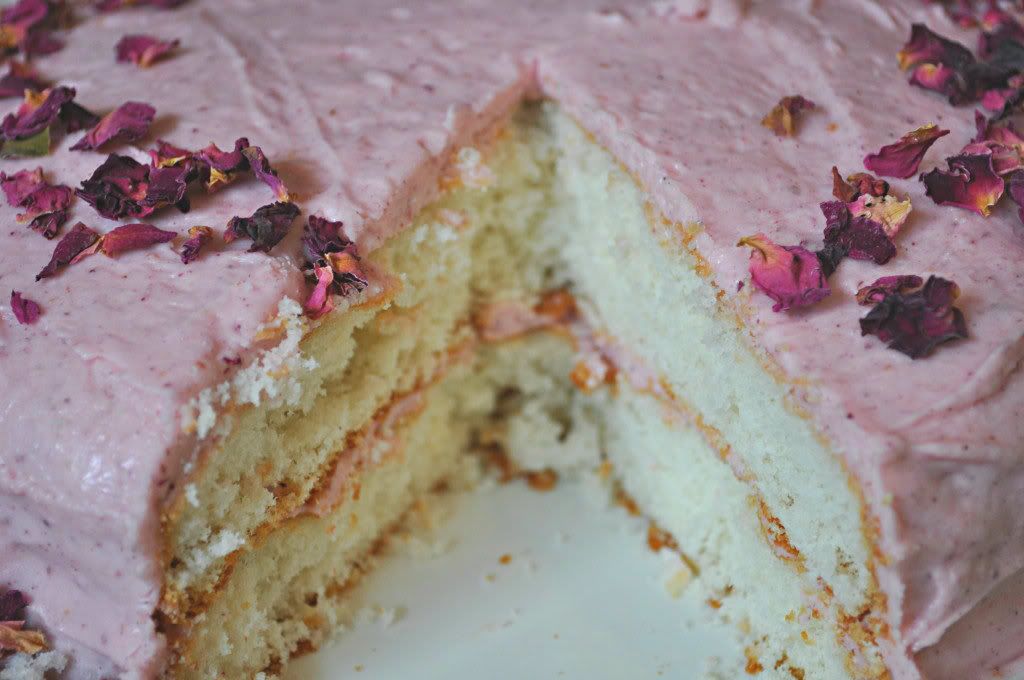 for the cake
1 cup white sugar
½ cup butter
3 large egg whites
2 teaspoons vanilla extract
1 ½ cups all-purpose flour
1 ¾ teaspoons baking powder
½ cup milk
for the frosting
¼ ounce dried roses, ground very fine
⅓ cup butter
¼ teaspoon salt
1 teaspoon vanilla extract
1 pound (3 ½ cups) confectioners sugar, sifted if it's organic or has visible lumps
3 to 4 tablespoons milk or light cream
So, find a floral print, knee-length dress, some white gloves and eat this while discussing the complexities of Earl Grey tea. Or, you know, just eat it in your PJ's. I don't care as long as you eat this cake.