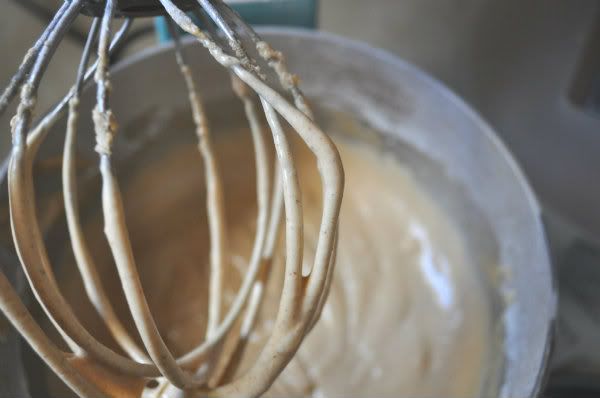 Lately, I've been doing what I want. I've been applying for creative jobs and cleaning out my closet and drinking as much coffee as my little heart desires.
Included in the do-whatever-I-want movement is making this cake. Chai cake with honey cream cheese frosting. Yep.
INGREDIENTS
1 and ⅓ cups of reduced fat milk
6 chai tea bags (I used Tazo)
4 whole eggs
2 egg yolks
2 teaspoons of vanilla extract
2 and ¾ cups of cake flour
2 cups of sugar
4 and ½ teaspoons of baking powder
¾ teaspoons of ground cinnamon
½ teaspoon of ground cardamom
½ teaspoon of salt
8 ounces of unsalted butter at room temperature
for the frosting
Beat together:
2 and 1/2 cups of confectioners sugar
6 ounces of cream cheese at room temperature
6 tablespoons of unsalted butter at room temperature
1/2 cup of honey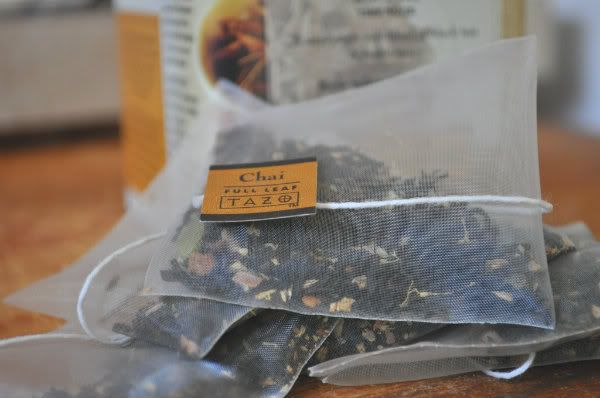 Preheat the oven to 350 Degrees F. Grease the bottom and sides of the pans and sprinkle with flour.

In a small saucepan bring the milk to a simmer over medium heat. Add the tea bags (in order to keep the paper tags from falling in I just cut them and string off and let the tea bags fall in completely). Remove from heat and allow the tea to steep for 5 minutes. Remove the teabags and squeeze out the milk. Let the chai milk cool completely; it should be a light brown color when you're done.

In a medium bowl mix the eggs, egg yolks, vanilla, and the chai milk. Make sure to whisk until it is smooth.

Combine the flour, sugar, baking powder, cinnamon, cardamom, and salt with a whisk really thoroughly. Add the butter and the remaining chai milk, on med-low speed with a hand mixer or in a stand mixer.

Raise the speed to high and beat until light and fluffy (about 2 minutes). Add the egg mixture in three additions scraping the between additions. Divide the batter evenly among the 9" pans.

Bake the cakes for 28 to 30 minutes, or until a wooden toothpick inserted in the middle comes out clean. This cake is supposed to be brown, so don't take the cake out too early because you think it is getting too dark. Trust the toothpick method.

Allow the cakes to cool in the pans for 10 minutes then remove cakes from pans. Cool completely before you layer and frost them. I'm serious, go do something else for 20 minutes. The frosting will get all sloppy if you don't.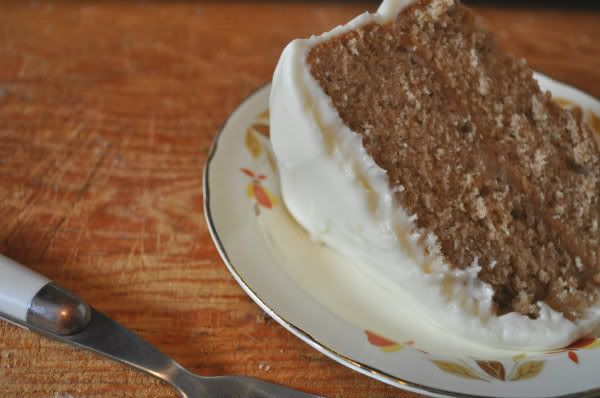 You should do what you want today (you and I both know making this cake will be involved).