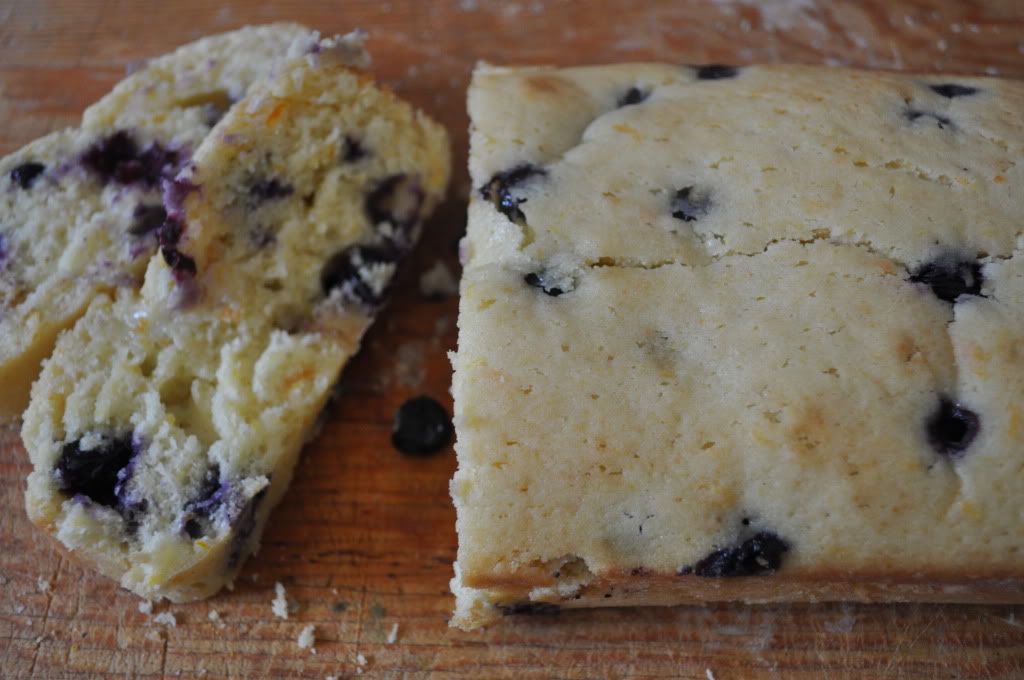 Today is my day off. You know what that means? I bake.
No phone calls, no serving coffee, no work. Just me and butter, sugar, and flour.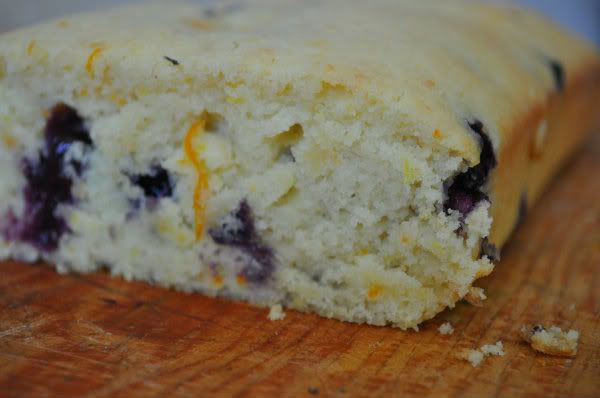 Oh yeah, and some blueberries and an orange.
This cake is perfect. It is perfect for your next Sunday brunch. It goes great with coffee and scrambled eggs.
¾ cup butter, softened
1 ½ cup sugar
3 large eggs
1 teaspoon vanilla
grated rind of a large orange
2 cups flour ½ teaspoon salt
1 teaspoon baking powder
½ teaspoon baking soda
buttermilk with the squeezed orange juice to make
3/4 cup fresh blueberries
Lightly grease a tube pan and dust with flour or fine breadcrumbs. Preheat oven to 350 F. Cream the butter and sugar and beat in the eggs and vanilla. Stir in the orange peel.
Squeeze the juice from the orange into a measuring cup, and add buttermilk to make 3/4 cup. Add this alternately with the sifted the dry ingredients just barely mixing with a wooden spoon, not a mixer as that would make the batter tough and overwork the flour.
Add the floured berries and mix very gently just a little. Spoon into the bread pan and bake at 350 F for 45 to 55 minutes.
Call your friends, invite them over for brunch, and make this. Voila, pretties.